We are

shedding light

on the world's

toughest challenges
Get to know our journey, team, and manifesto.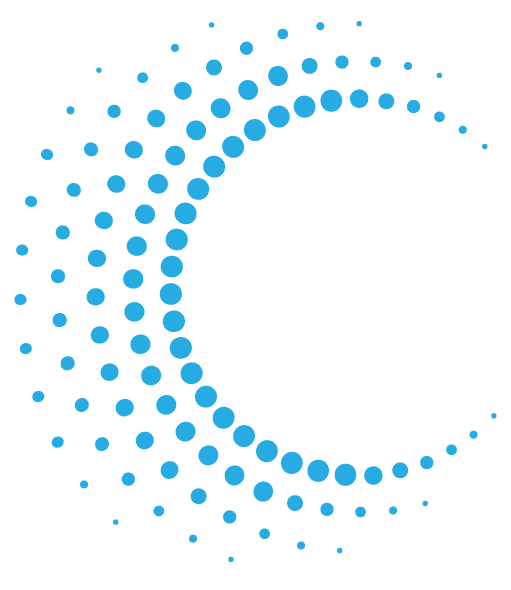 At Orbem, we are shedding light on the world's toughest challenges by unleashing AI-powered imaging for everything and everyone. For us, this means developing fast, accurate, and accessible imaging solutions that reveal hidden sources of knowledge.
Based on years of scientific research at the interface of AI and imaging technology, Orbem was founded in 2019 as a spin-off from the Technical University of Munich. Headquartered in Munich, our top-tier, international, diverse, and multidisciplinary team is imagining new frontiers every single day to build a sustainable and healthy future.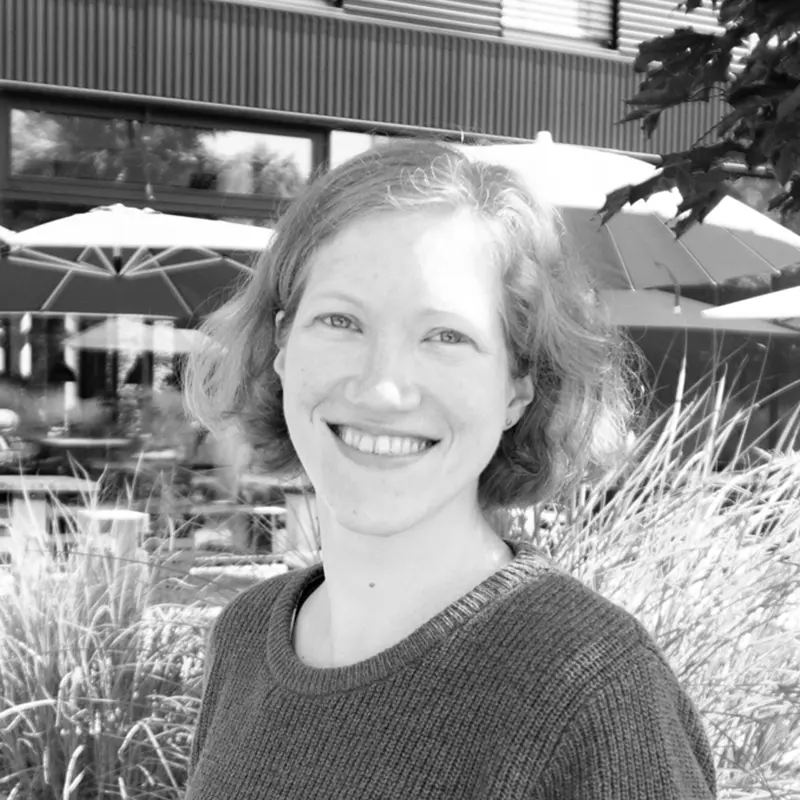 Anna Schuetzenberger
Data Scientist
Anna is a neuroscientist with a PhD from LMU. With her broad image processing knowledge, she contributes to all things data, science, and innovation.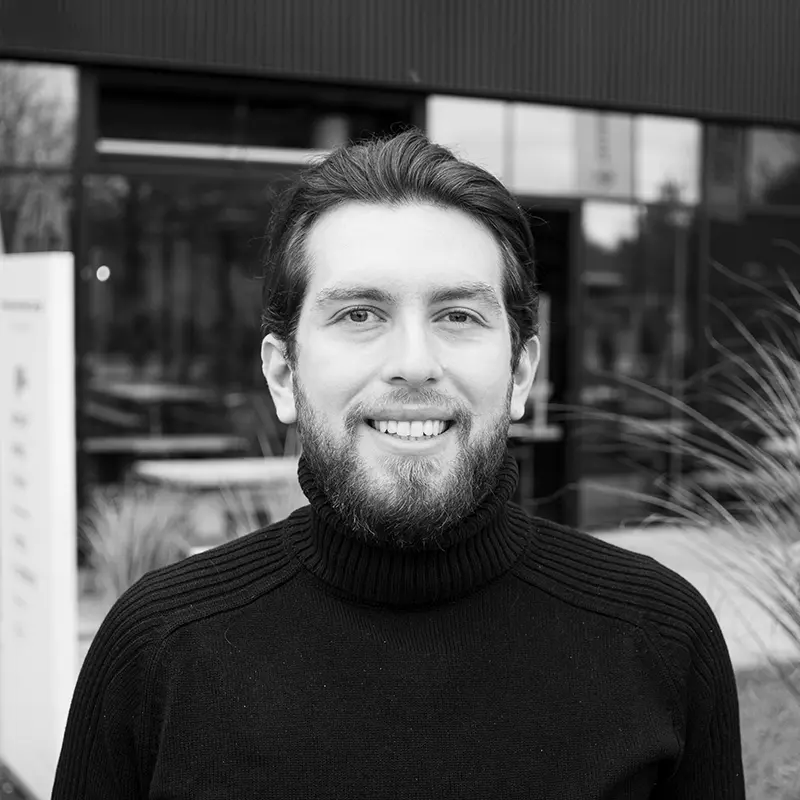 Aldo Kacorri
Data Scientist
Aldo holds an MSc in Computer Science, specializing in ML for computer vision at TUM. He develops MRI super-resolution algorithms based on advanced DL.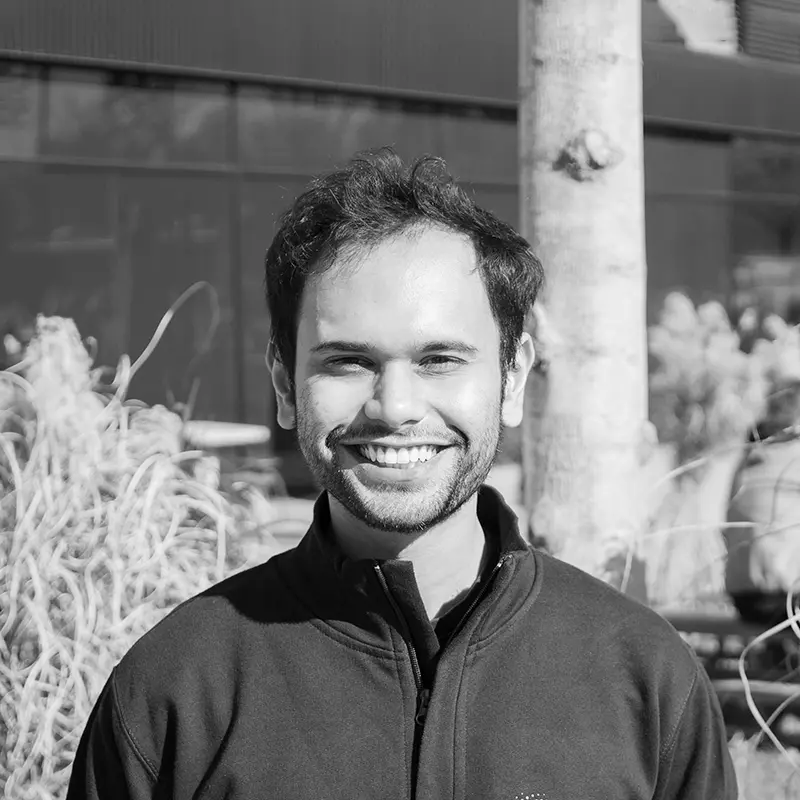 Ayush Nath
Machine Learning Engineer
Ayush pursued his MSc in Informatics at TUM. He has experience in computer vision and contributes to our top ML systems and innovative infrastructure.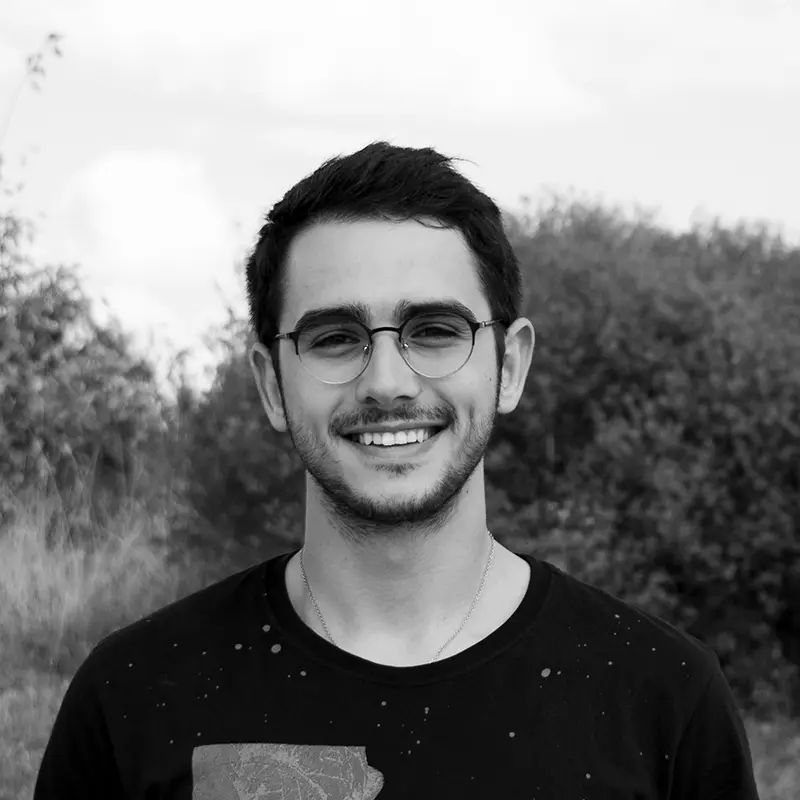 Yacoub Yousef
Machine Learning Engineer
Yacoub completed a BSc in Computer Engineering at Al-Ahliyya University in Jordan. He is working on sustainably improving our cutting-edge DL models.
Sarah Dörr
Machine Learning Engineer
Sarah completed her MSc in Mathematics in Data Science at TUM. With her data analysis skills, she helps us to build a sustainable and healthy future.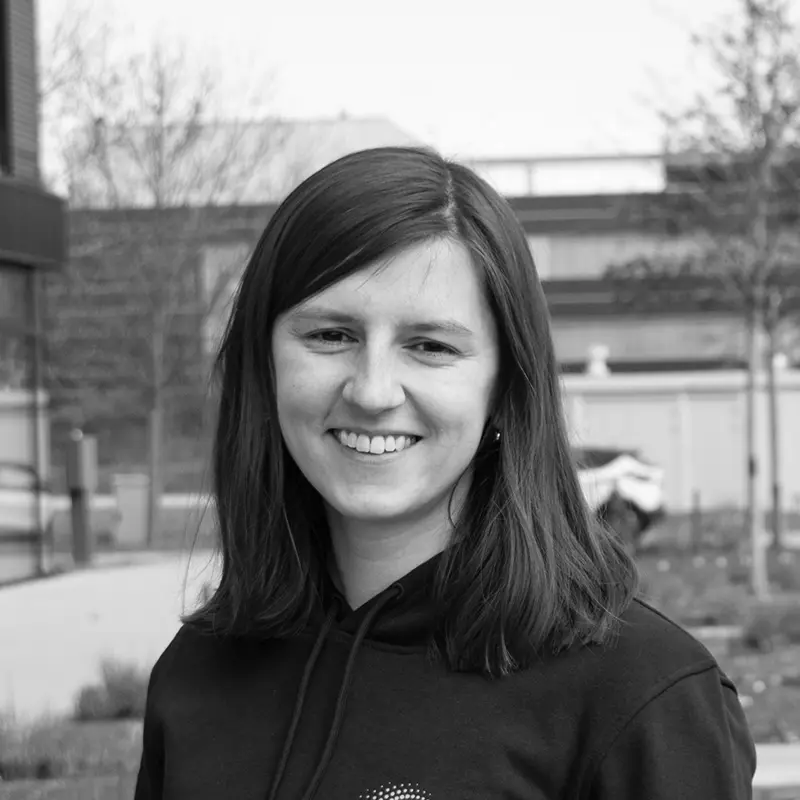 Ksenia Yashina
Head of AI
Ksenia holds a PhD in Neuroscience at the MPI of Neurobiology. While leading the AI team, she builds AI models for a sustainable and healthy future.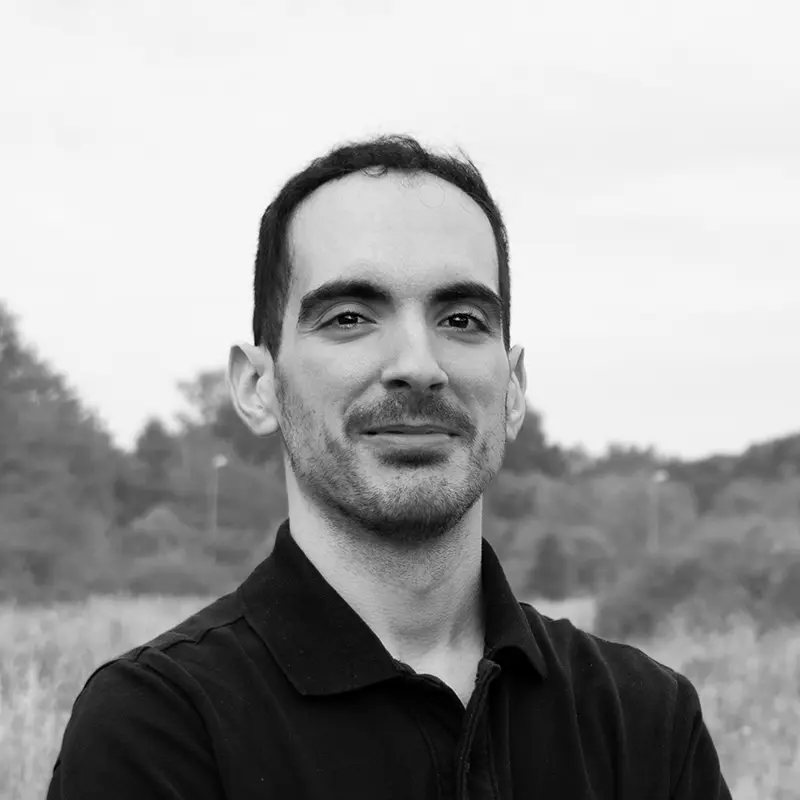 Alberto García
Machine Learning Engineer
With an MSc in Robotics, Graphics, and Computer Vision, Alberto builds and optimizes our infrastructure for training and deploying AI-based MRI solutions.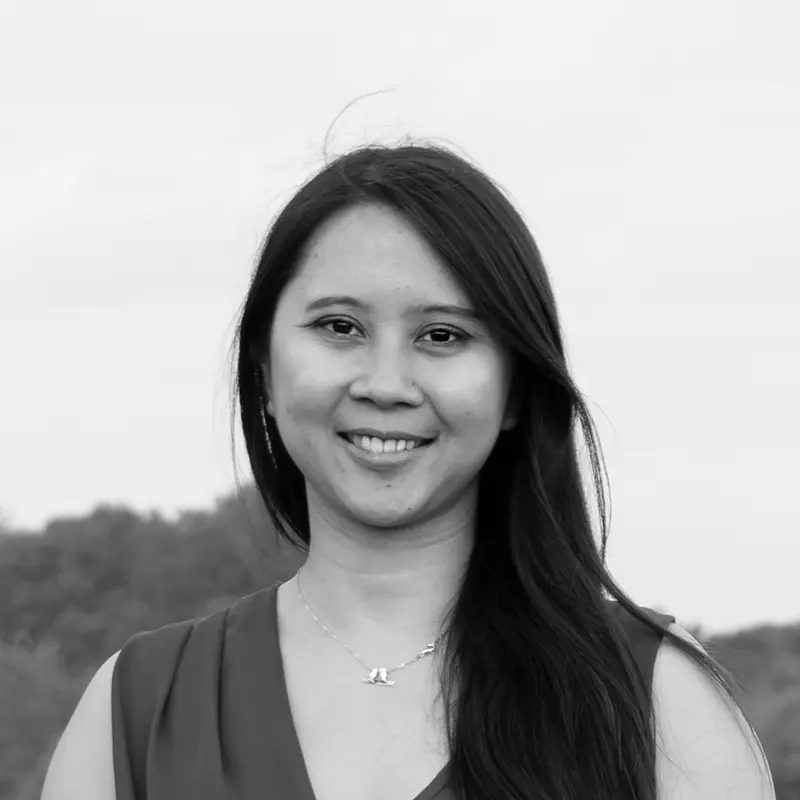 Arianne Tran
Data Scientist
Arianne completed an MSc in Biomedical Computing at TUM. Using her MRI knowledge; she processes 3D imaging data to build and train advanced AI models.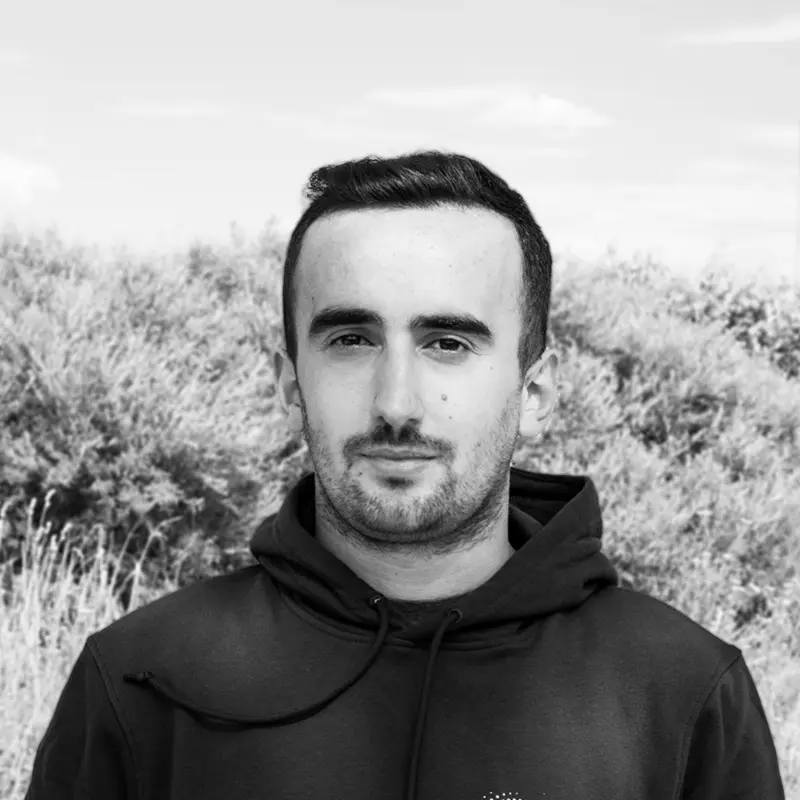 Olsion Hysa
Machine Learning Engineer
Olsion is studying his MSc in Informatics at TUM. He utilizes his computing expertise to develop and optimize avant-garde egg classification ML models.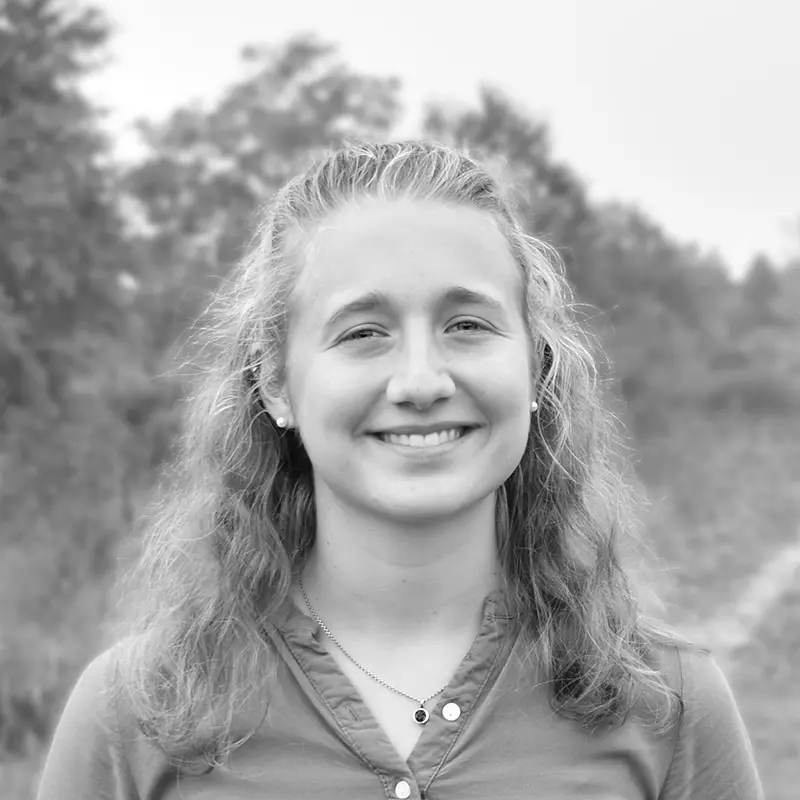 Elena Schramme
Data Scientist
Elena is completing her internship in our AI and Data Science Orbem. She helps our team to control, train, and improve our state-of-the-art AI models.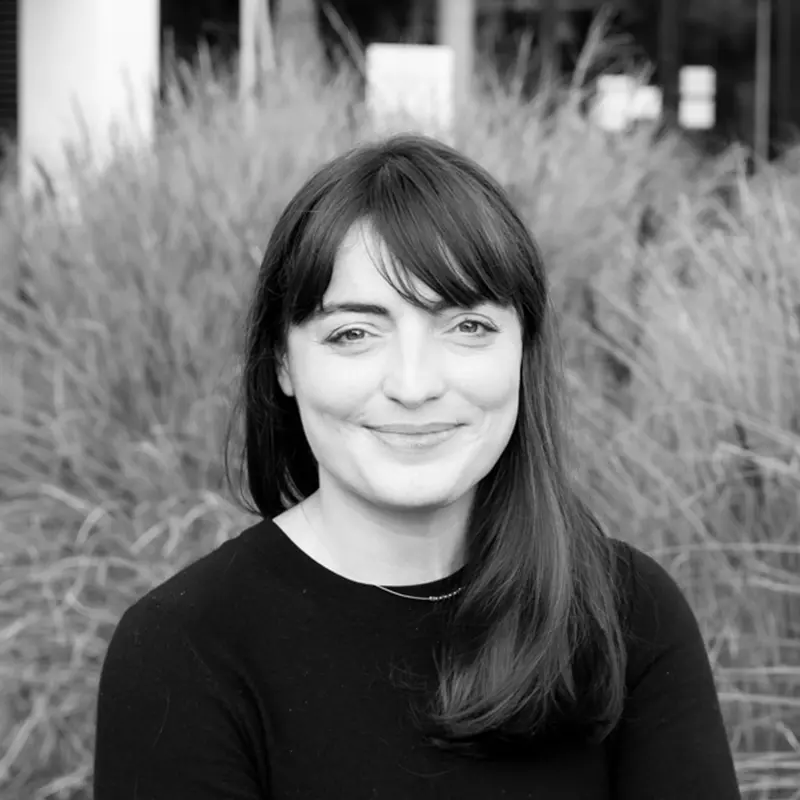 Maria Laparidou
Chief Scientific Officer
Maria is a veterinarian and holds a PhD from LMU. An expert in embryonic development research, she creates vital scientific insights for our product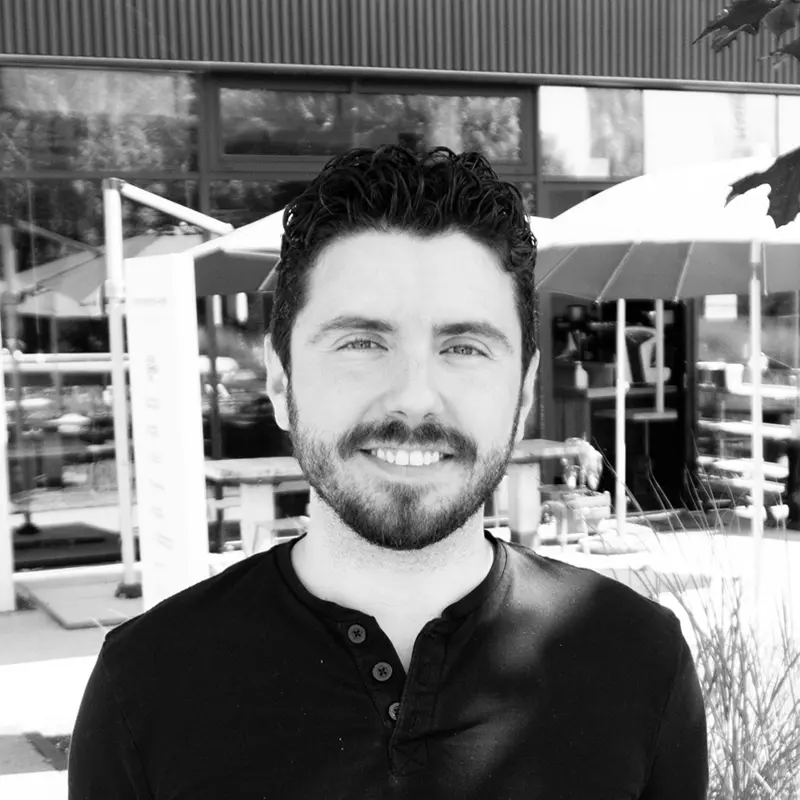 Eduardo Coello
Head of Imaging
Eduardo completed a postdoc in MRI at Harvard. With his background in physics, computer science, and engineering, he develops visionary MRI technology.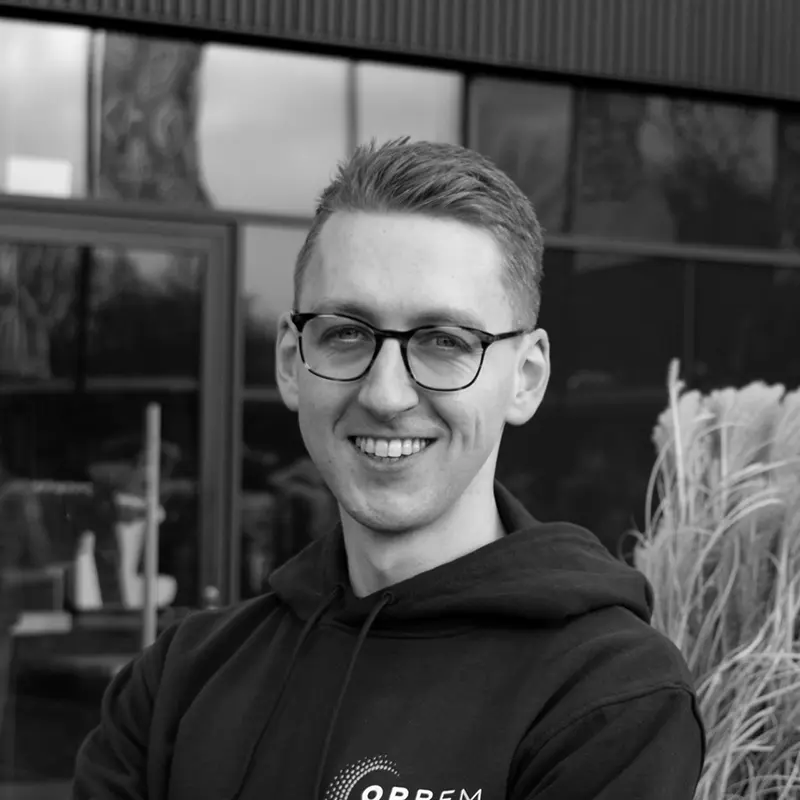 Jason Skinner
MRI Scientist
Jason completed a PhD in Medical Physics and postdocs in hyperpolarized and spectroscopic MRI. He enhances the image top-quality and speed of our MRI.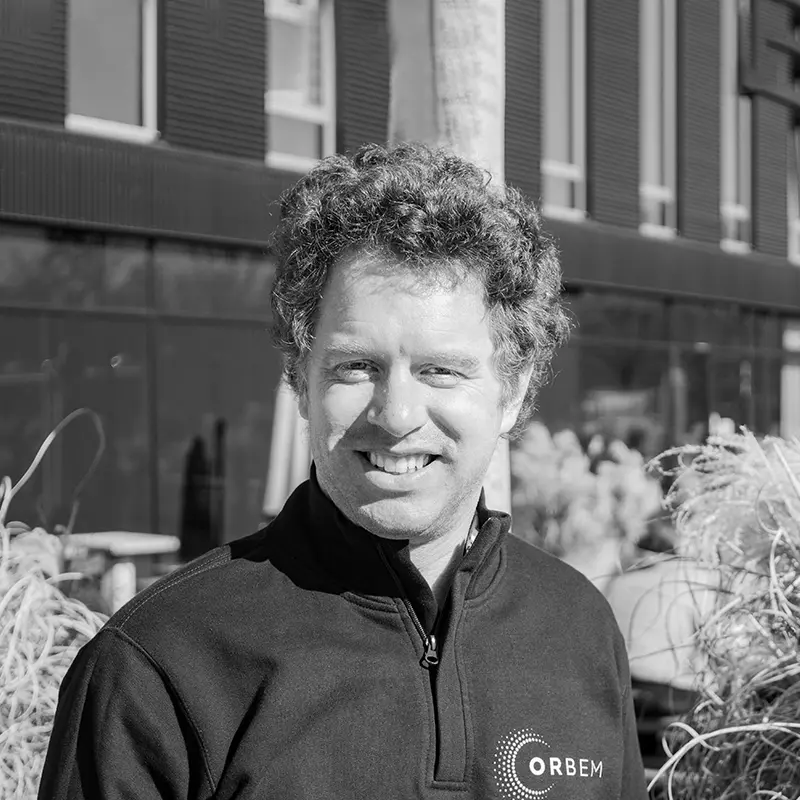 Benjamin Knowles
MRI Scientist
Benjamin holds a PhD in Biomedical Engineering from King's College London. With our top innovation team, he works to make MR imaging fast and reliable.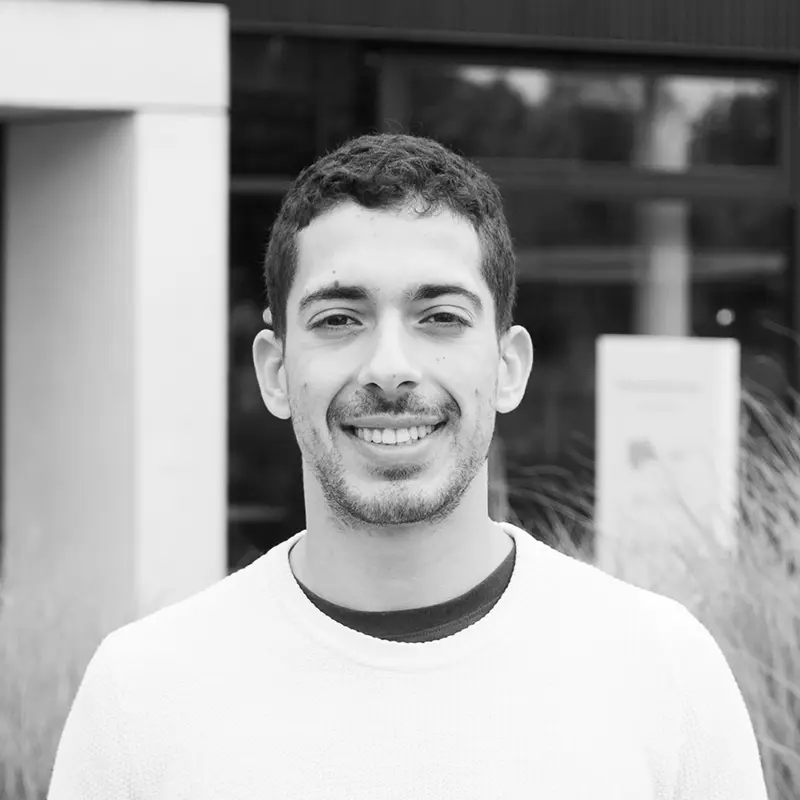 Skander Salah
Software Engineer
Skander studies MSc in Biomedical Computing at TUM. He develops a digital twin, which stimulates and improves our AI-powered imaging scanning process.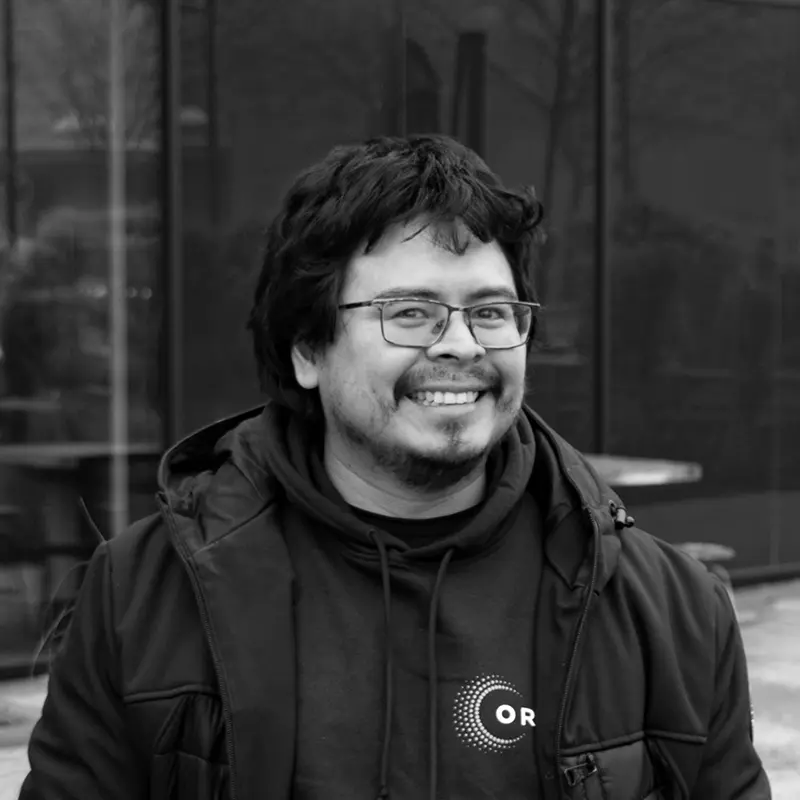 Marlon Perez
RF Engineer
Marlon pursued a PhD in Neuroscience at the MPI, Tübingen. He constantly improves signal detection in our radiofrequency devices to reduce scan time.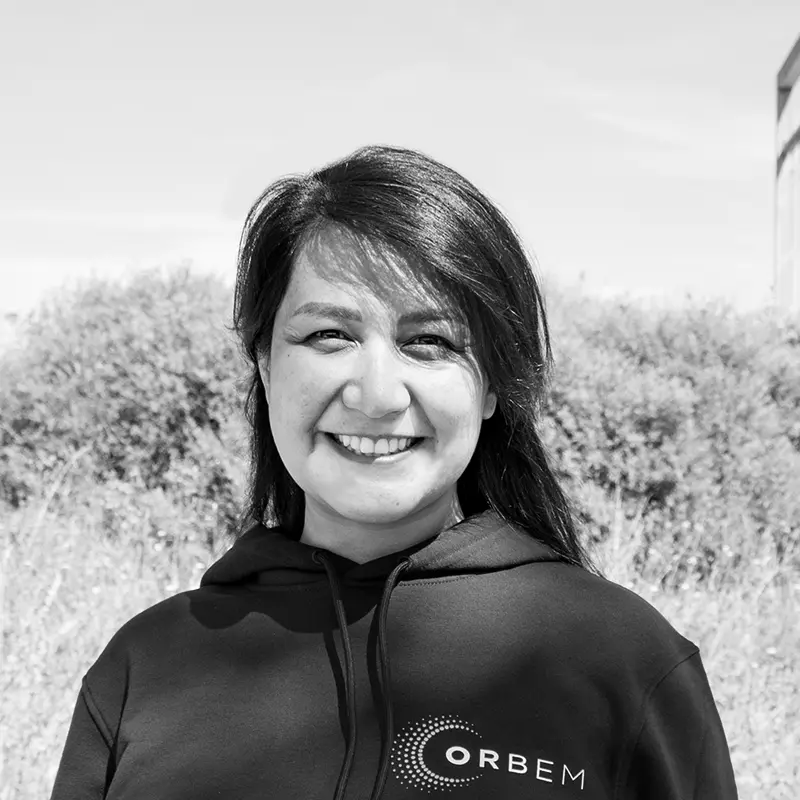 Susan Tavakoli
Application Specialist
Susan completed a PhD in Nat Sc from the University of Ulm. She maintains and enhances the performance of our system for new and existing applications.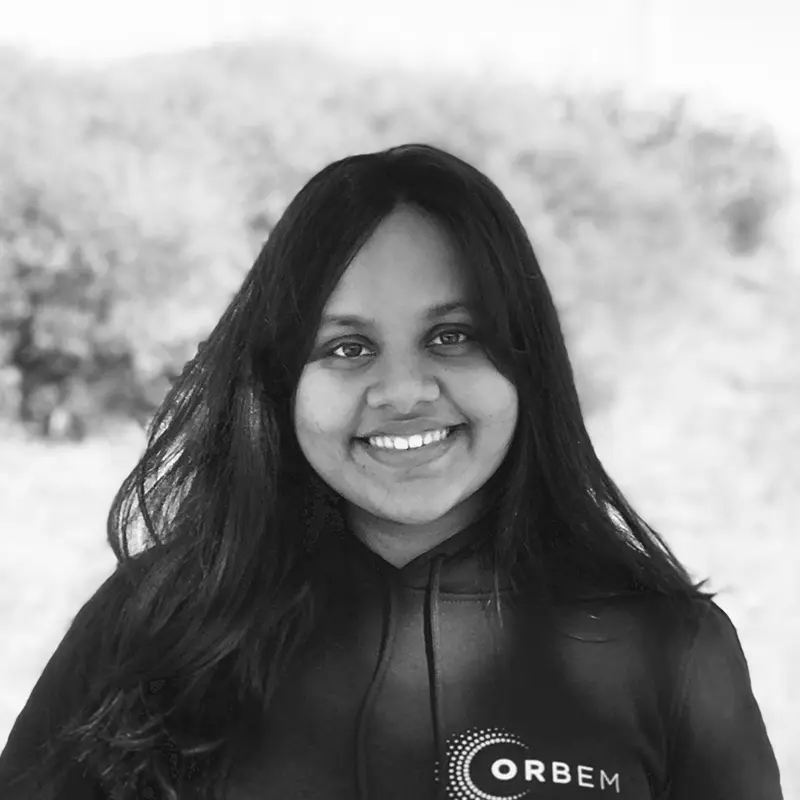 Ovee Kalyankar
Application Specialist
Ovee is currently pursuing her MSc in Molecular and Cellular Biology at LMU. She ably tracks ongoing lab studies and performs MRI imaging annotations.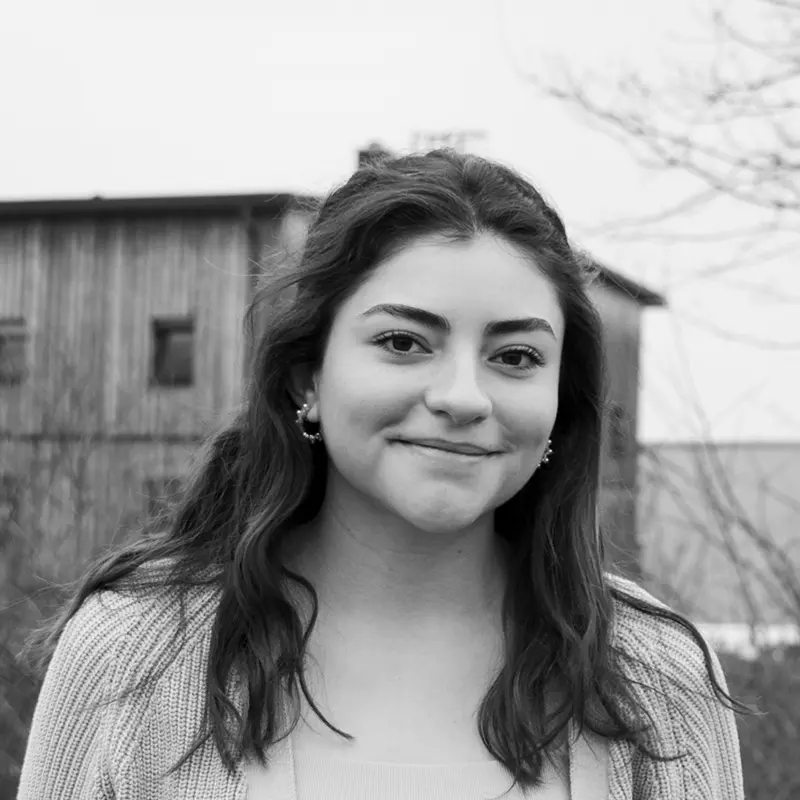 Barbara Gallardo
MRI Scientist
Barbara is studying an MSc in Biomedical Technology at Tübingen University. As an imaging connoisseur, she controls and monitors our imaging quality.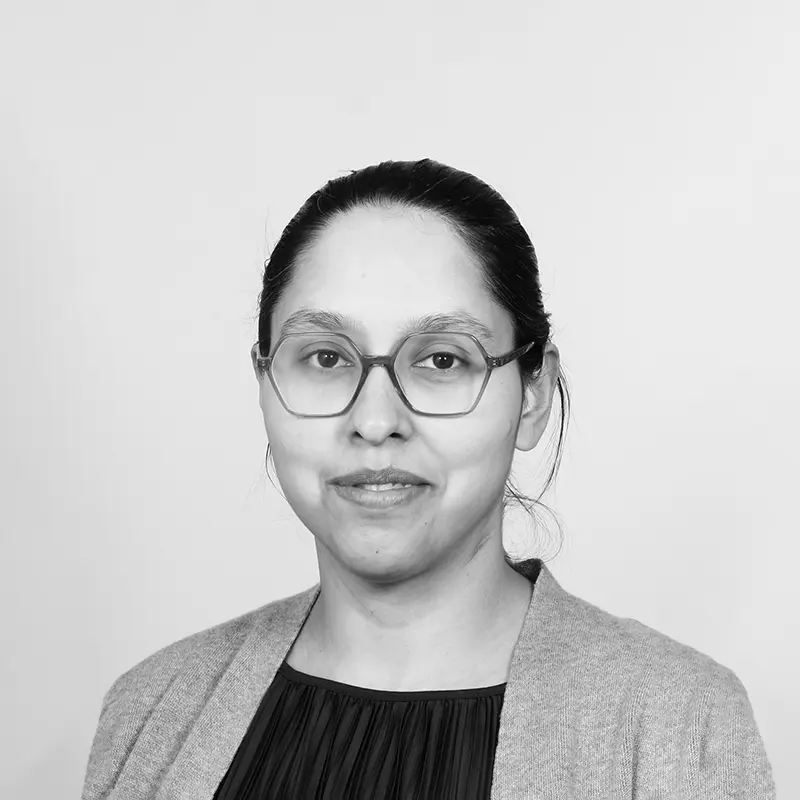 Zahra Fazal
MRI Scientist
With a PhD in Neuroimaging at DCN, Zahra works in MRI systems developing and implementing methods for accelerated imaging to optimize image quality.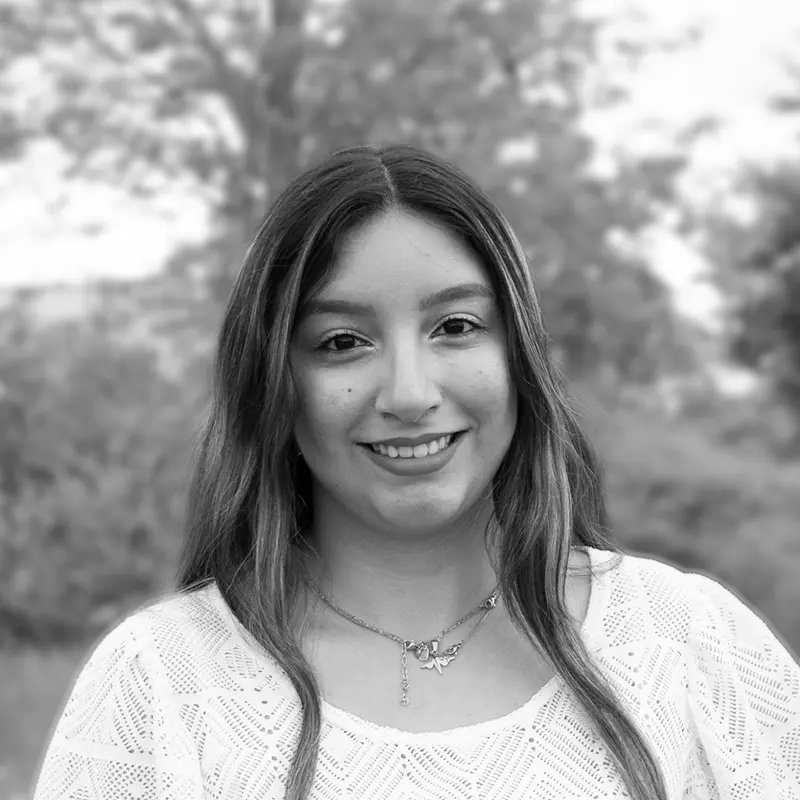 Daniela Bolaños
MRI Scientist
Daniela is studying her Biomedical Physics MSc at TUM. She is working at Orbem to develop the next generation of AI-powered industrial MRI solutions.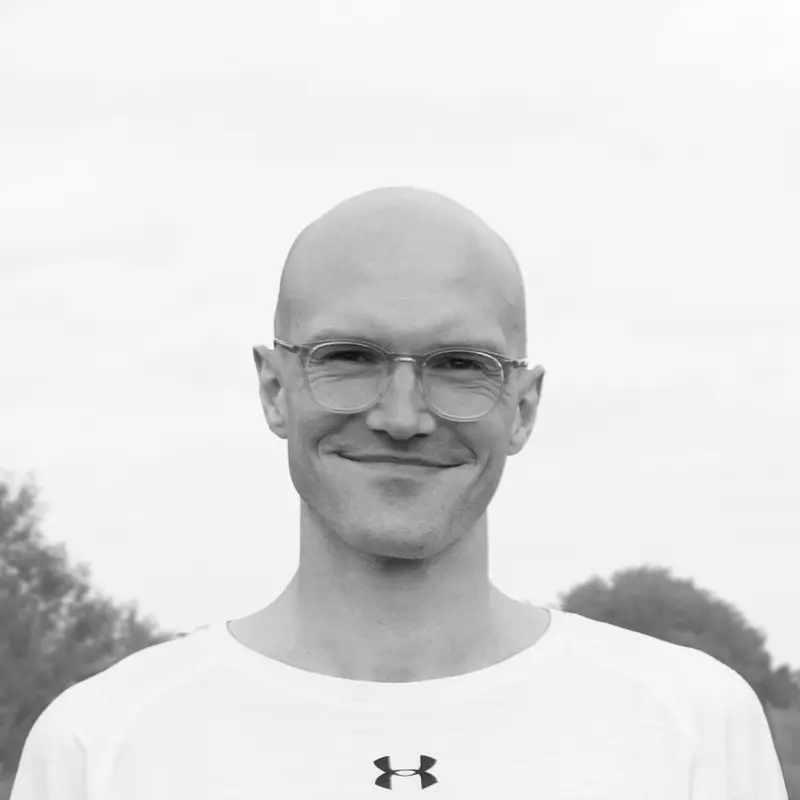 Johannes Mayer
MRI Scientist
With his MRI processing expertise, Johannes implements state-of-the-art imaging methods for developing and optimizing image quality and AI performance.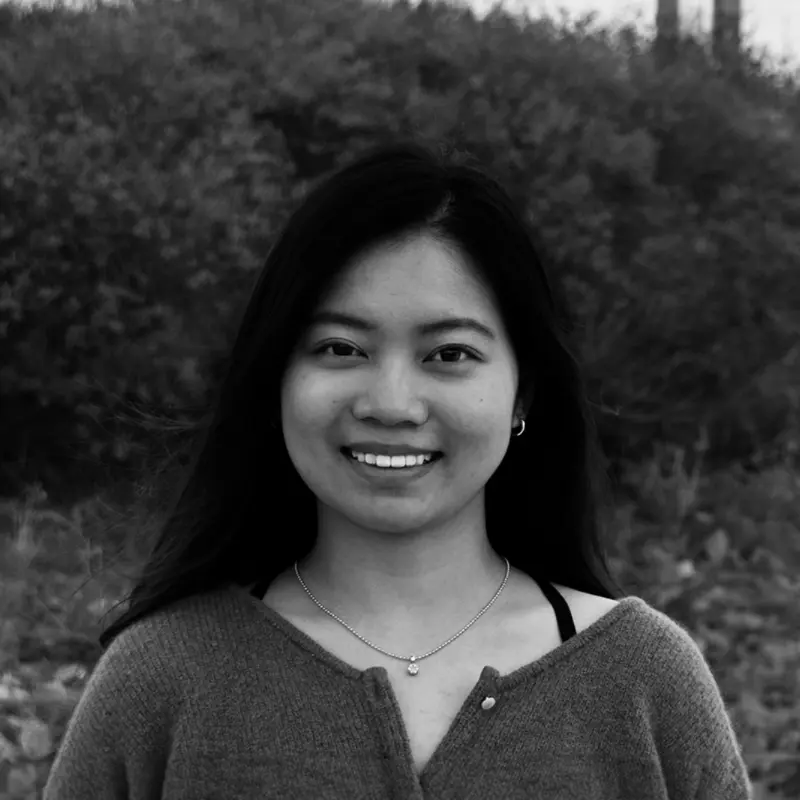 Jennifer Antonius
Application Specialist
Jennifer is pursuing her MSc in Medical Engineering at TUM. She supports us in collecting data for improving our current and new system applications.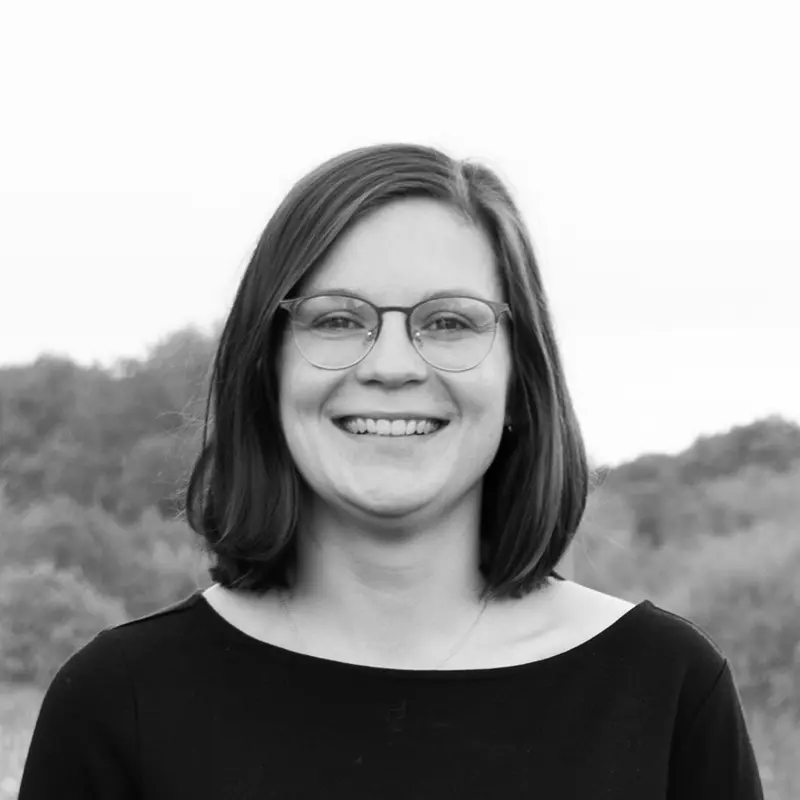 Kamila Lengyel
MRI Application Specialist
Kamila completed a PhD in Life Sciences at TUM, then worked as a postdoctoral researcher. She realizes lab studies and performs MRI imaging annotations.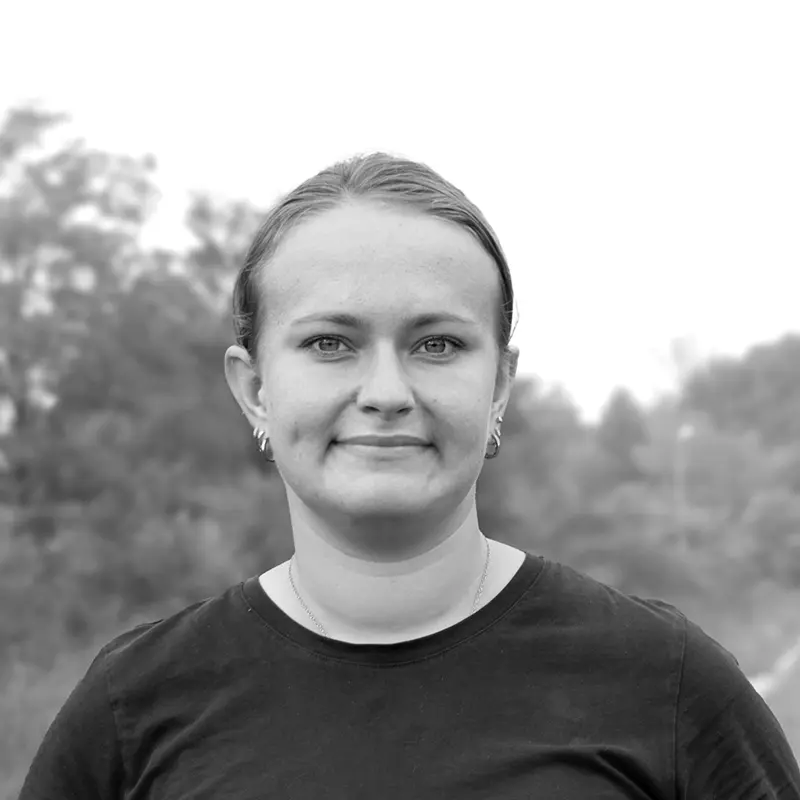 Jade Moreau
Junior MRI Application Specialist
Jade finished her MSc in AgroSciences at Tours University. With her experience in the poultry industry, she explores new approaches to our solutions.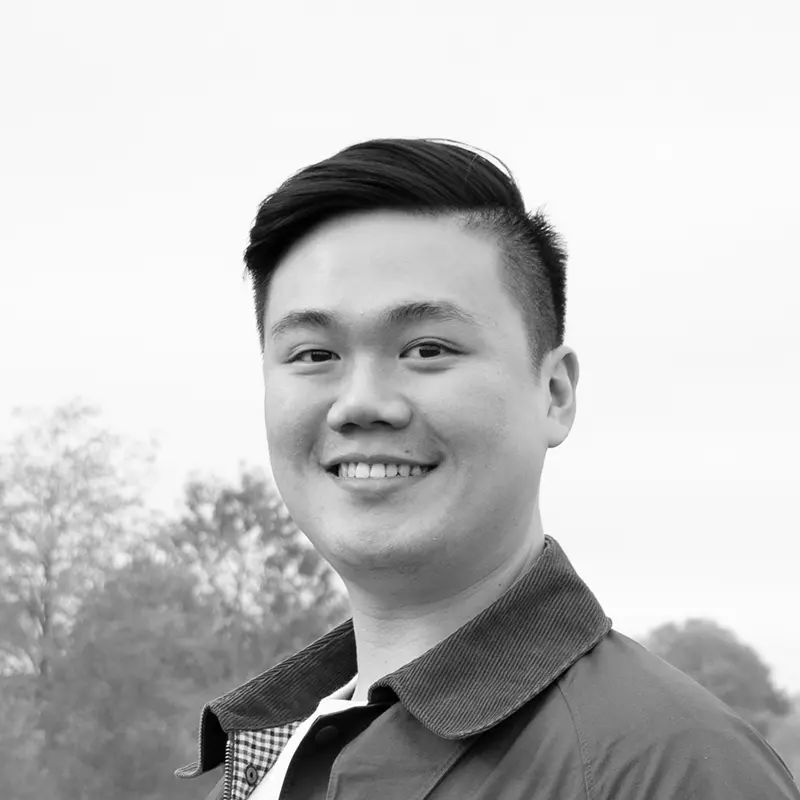 Irwin Tay
MRI Scientist
Irwin is studying his MSc in Astrophysics at LMU. As a member of our imaging team, he is developing the next generation of AI-powered MRI solutions.
Ananya Saha
Application Specialist
Ananya is completing her MSc in Biomedical Engineering at TUM. She helps us in collecting data for improving our current and new system applications.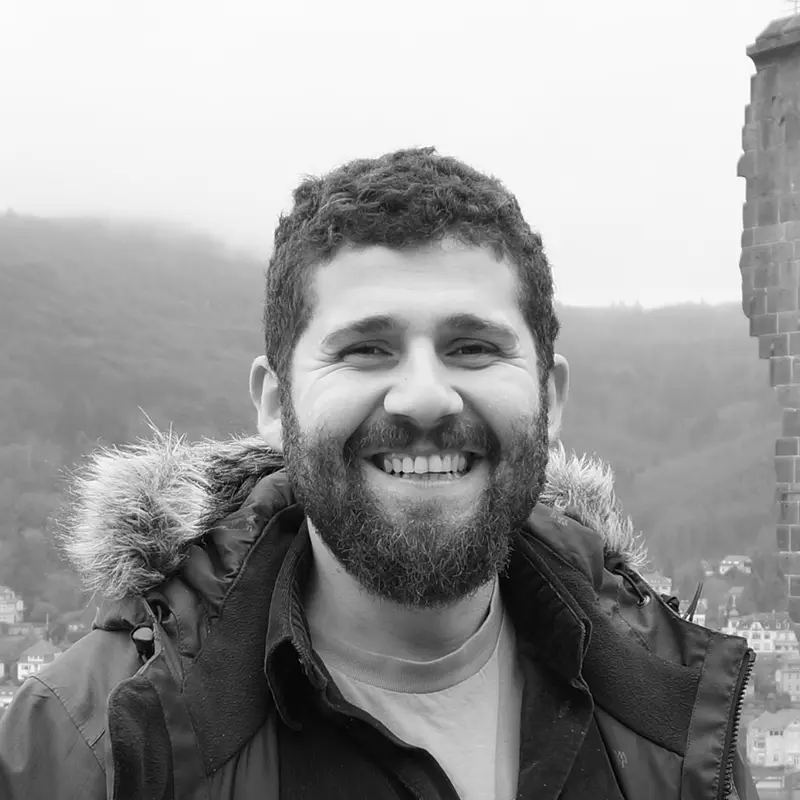 Cihan Göksu
MRI Scientist
With years of research and tech expertise, PhD, and Postdoc at DTU and MPI, Cihan develops cutting-edge MR methods for accelerated high-quality imaging.
Systems Engineering & Integrations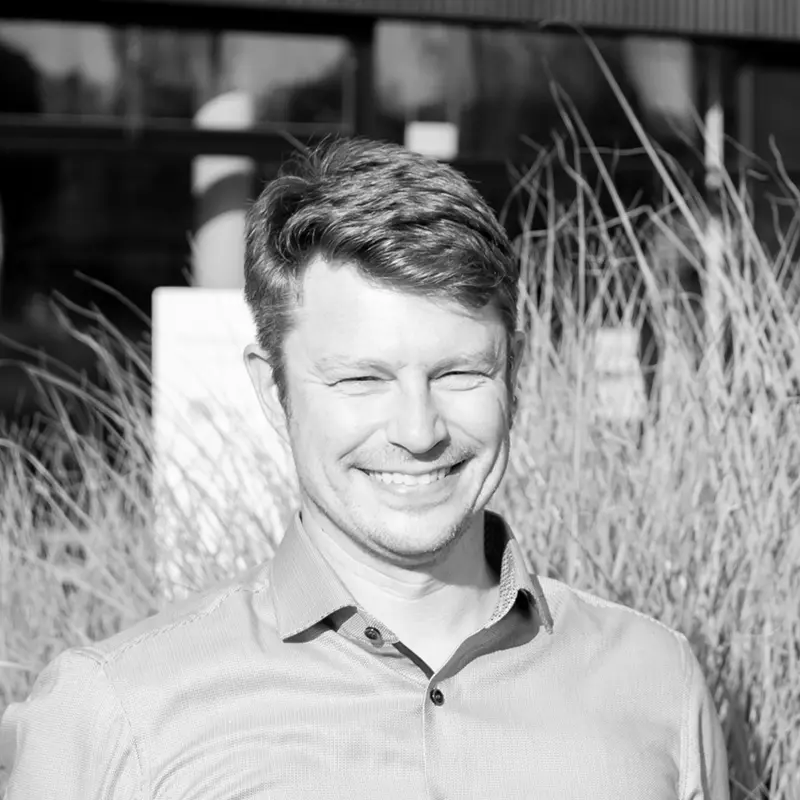 Guido Kudielka
Head of Systems Engineering
Guido completed a PhD in Sensors and Signal Processing. With more than fifteen years of experience in MRI technology, he wisely leads our hardware team.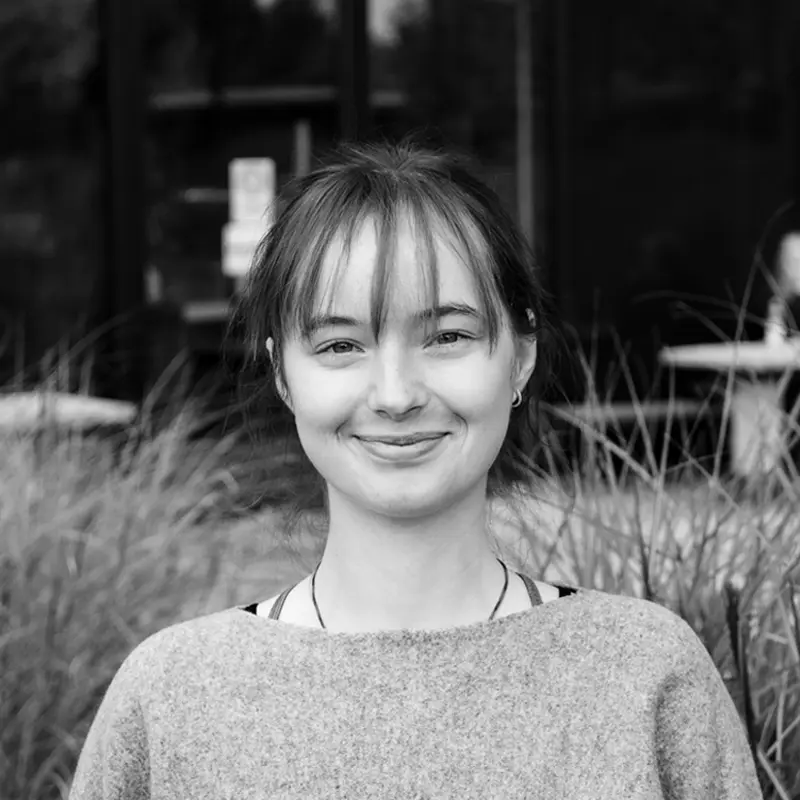 Alexandra Baranik
Systems Engineer
Alex pursued her MSc in Biomedical Engineering at the DTU. With her hardware expertise, she designs MRI systems to be efficiently installed anywhere.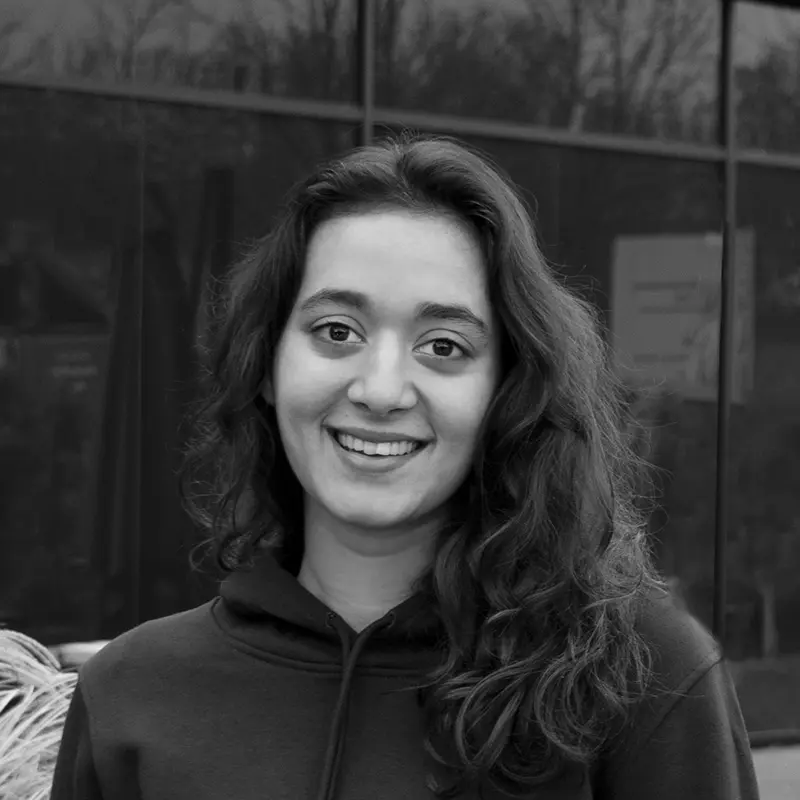 Mira Mahavadi
Systems Engineer
Mira obtained an MSc in Mechanical Engineering at TUM. She handles hardware troubleshooting and quality control for the next generation of MRI devices.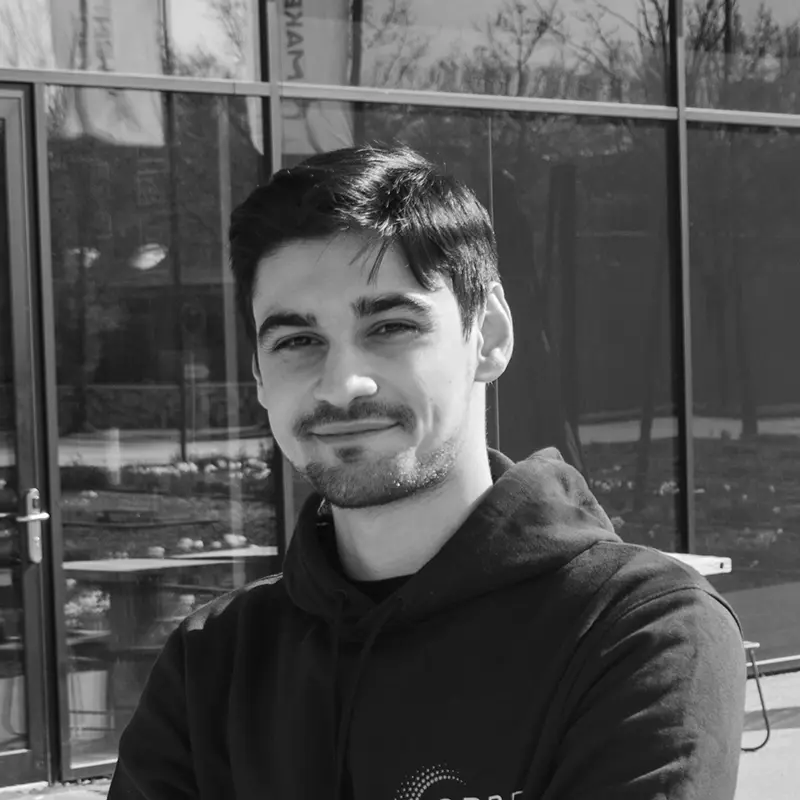 Ender Karacay
Mechatronics Engineer
Ender holds an MSc in Mechatronics Engineering from TUHH. As an expert in robotics and software, he is responsible for seamless MRI system integration.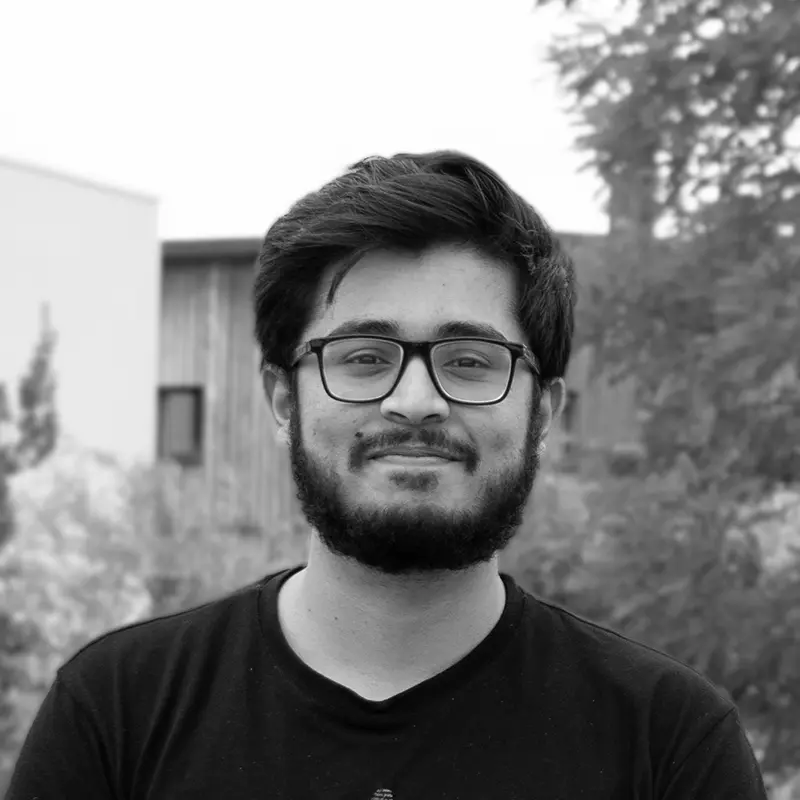 Armaan Mohammed
Systems Engineer
Armaan, an Aerospace Engineering student at TUM, is a Systems Engineer who determines the technical requirements for a successful product installation.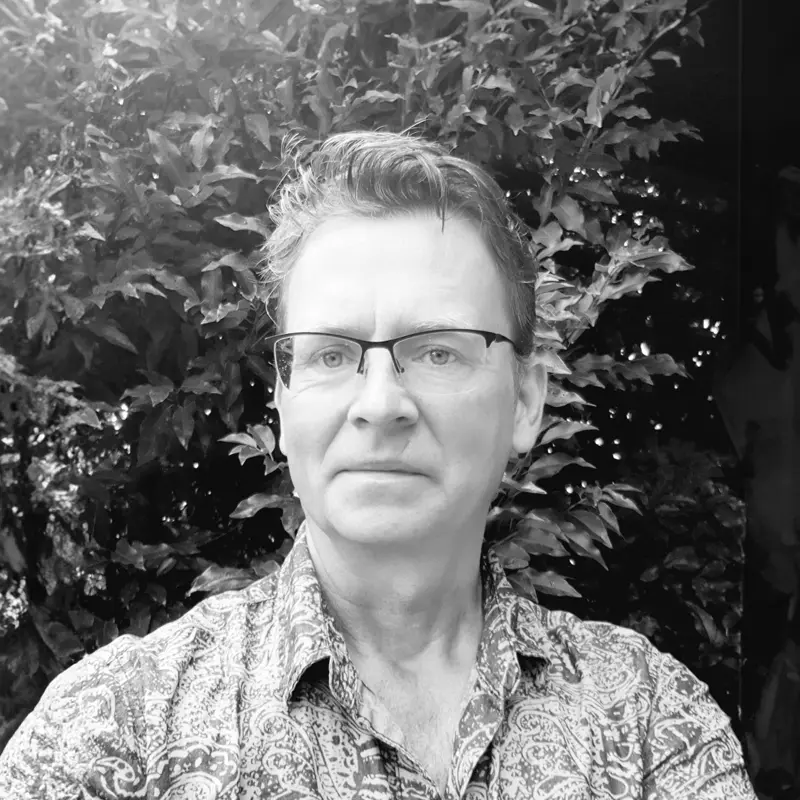 Peer Tiede
Systems & Integration Engineer
Peer is an electrical engineer specializing in automation. He defines the technical requirements to bring all our system's components adeptly together.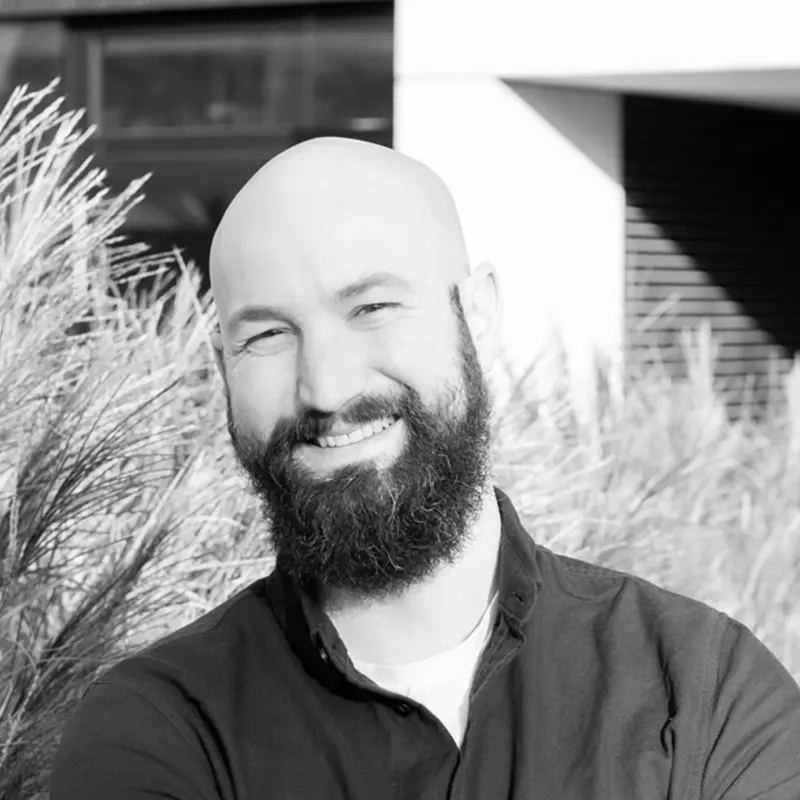 Miguel Molina
Chief Technology Officer
Miguel has a PhD in Biomedical Imaging from TUM. He focuses on our tech requirements and challenges; ensuring their even alignment with our strategy.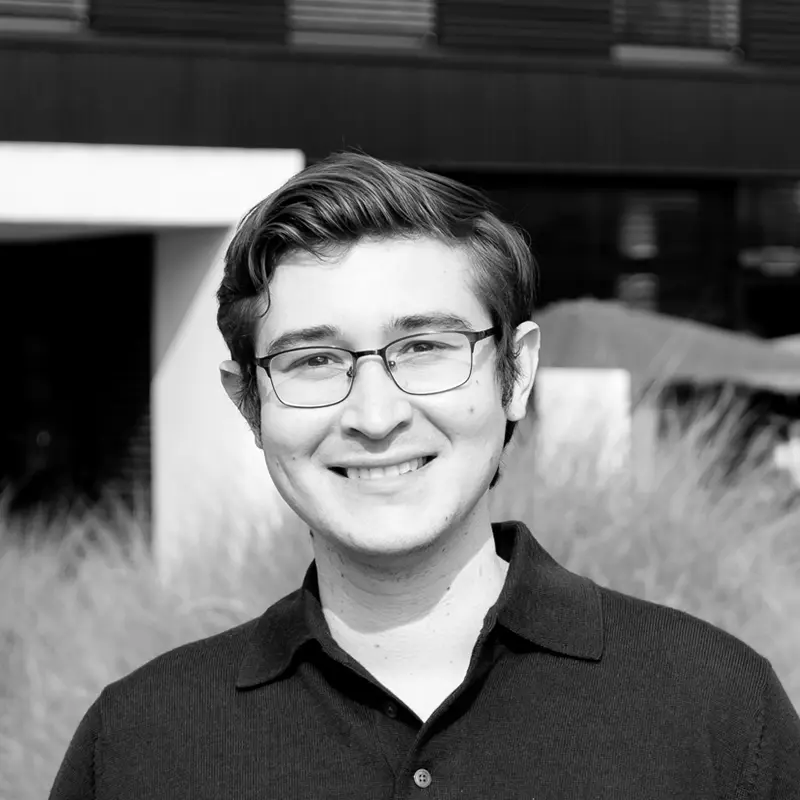 Gilberto Lem
Head of Software
Gil completed an MSc in Computational Science from TUM. He manages and coordinates the design, development, testing, and maintenance of our software.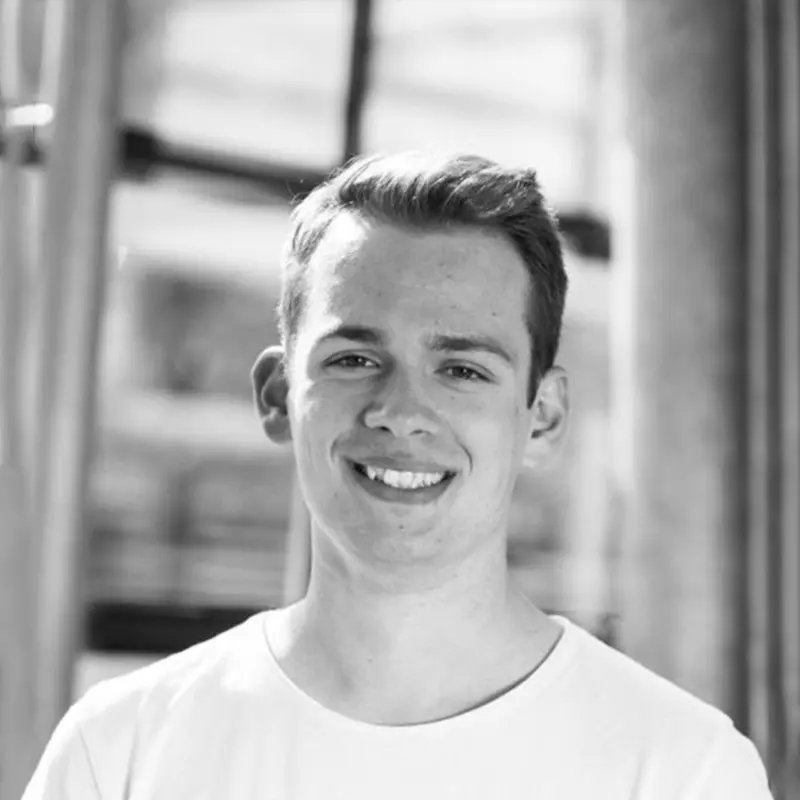 Tobias Vitt
Software Engineer
Tobias is now pursuing his MSc in Informatics at TUM. He focuses on creating high-quality code. Tobi also improves our system architecture patterns.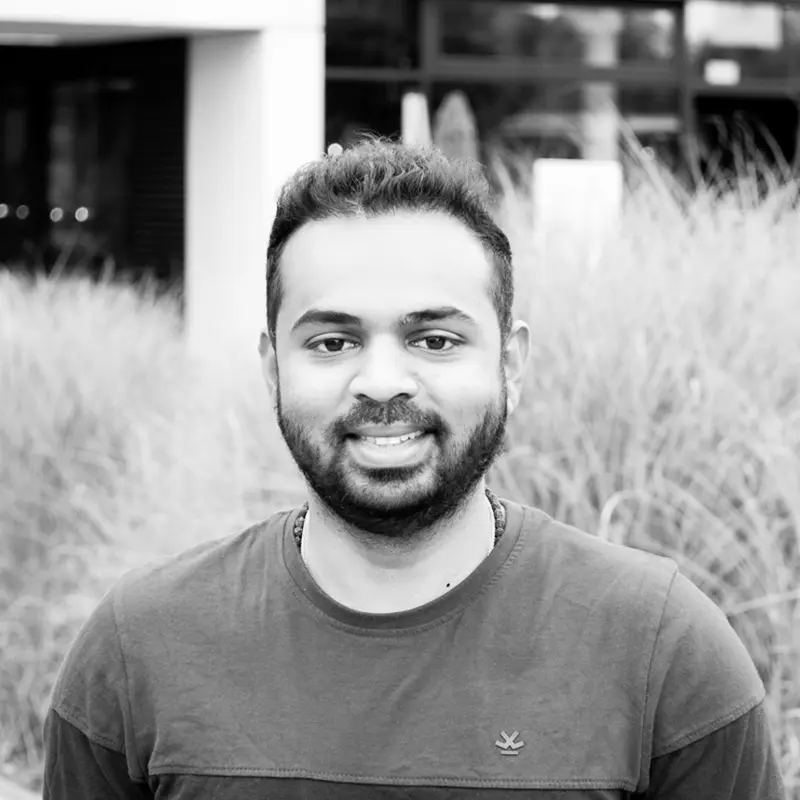 Akshay Aradhya
Senior Software Engineer
Akshay studied an MSc in Data Engineering and Analytics at TUM. A data engineering adept, he masterly designs, tests, and implements ML and DL systems.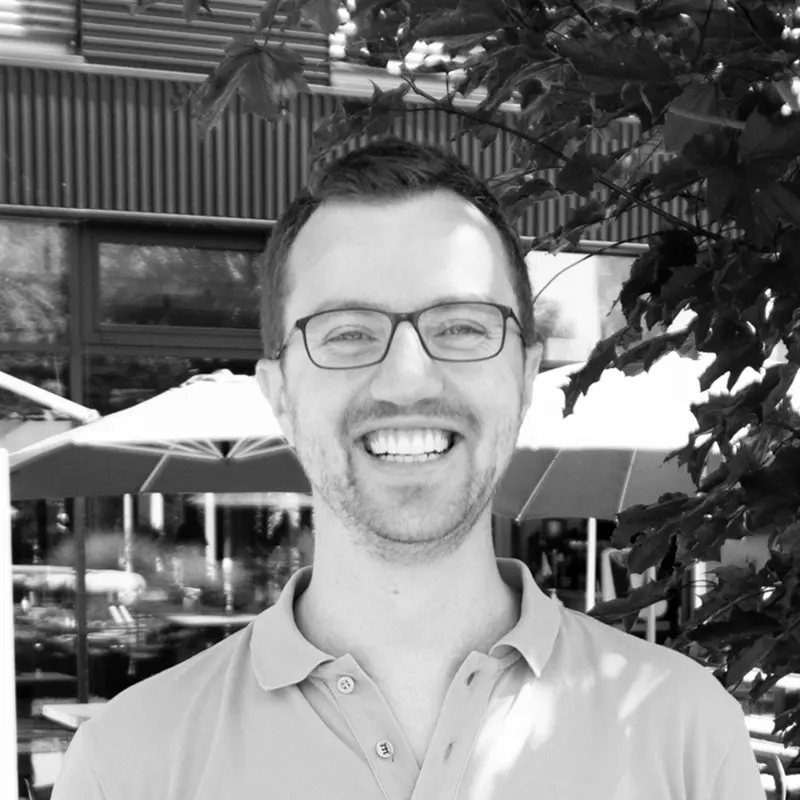 Tamas Borbath
Software Engineer
Tamas successfully completed a PhD in Bioinformatics at the MPI. An MRI and programming virtuoso, he innovatively develops cutting-edge MRI software.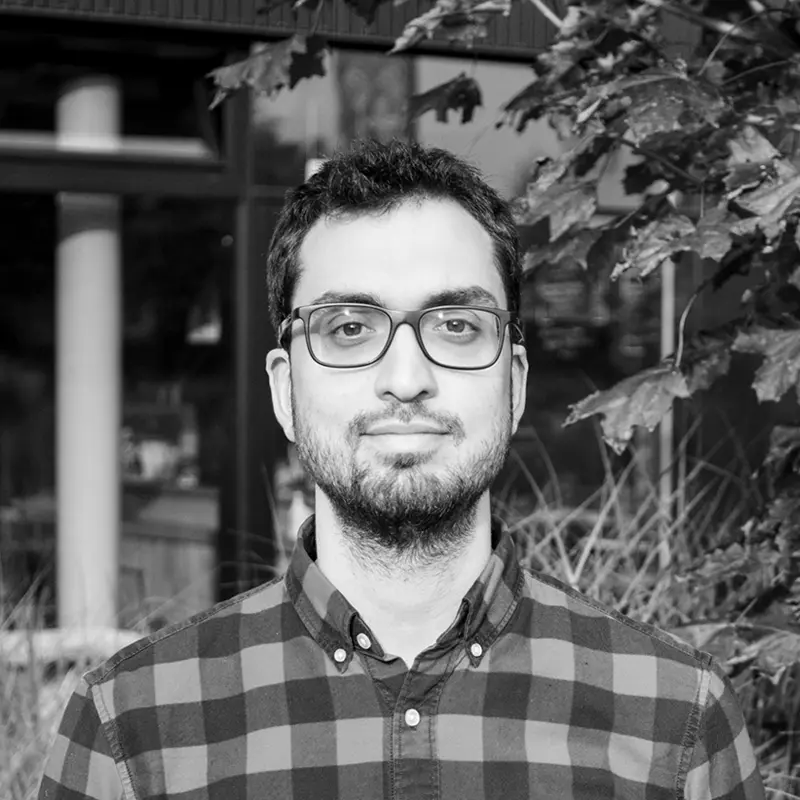 Emre Sahal
Software Engineer
Emre holds an MSc in Informatics at TUM, specializing in Data Science and ML. A Python virtuoso, he designs and develops scalable software solutions.
Anup Tripathi
DevOps Engineer
Anup completed a BTech in Mechanical Engineering at Cochin University of Science and Technology. He develops automation tools to boost our technology.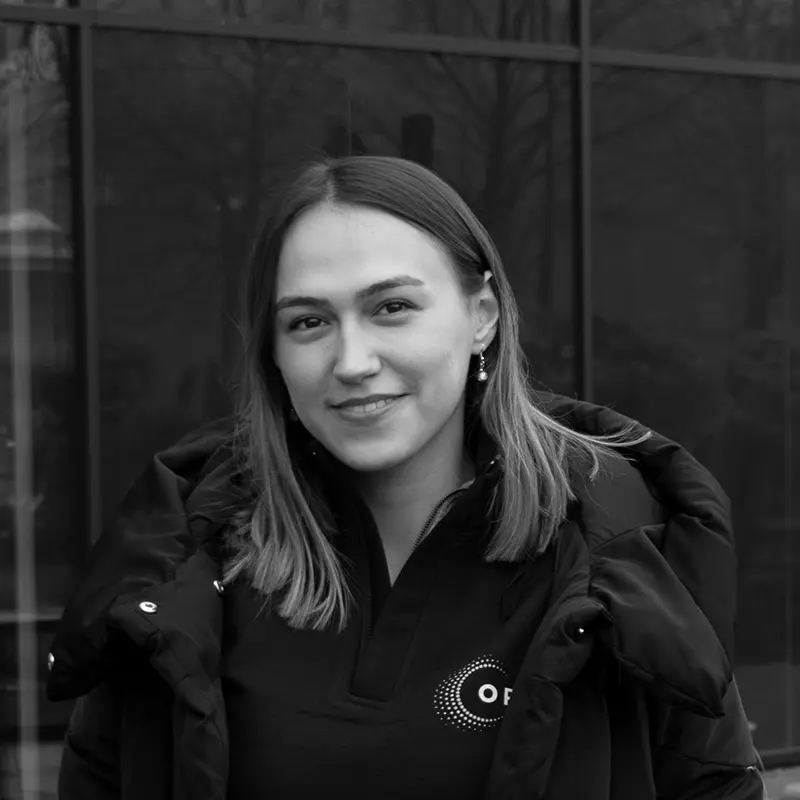 Beyza Altuntas
Software Engineer
Beyza is now pursuing her MSc in Informatics at TUM. As a software expert, she develops and implements simulation tools for prime software solutions.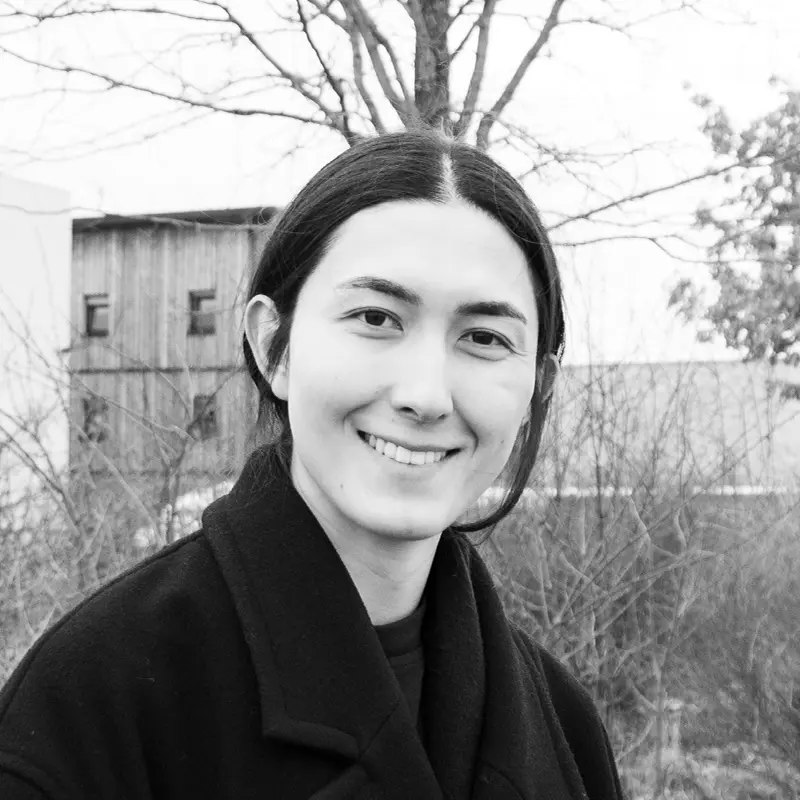 Dastan Abdrakhmanov
Python Backend Engineer
Dastan has been writing top backend and full-stack apps in Python since 2015. He knowledgeably designs, builds, and maintains our software structure.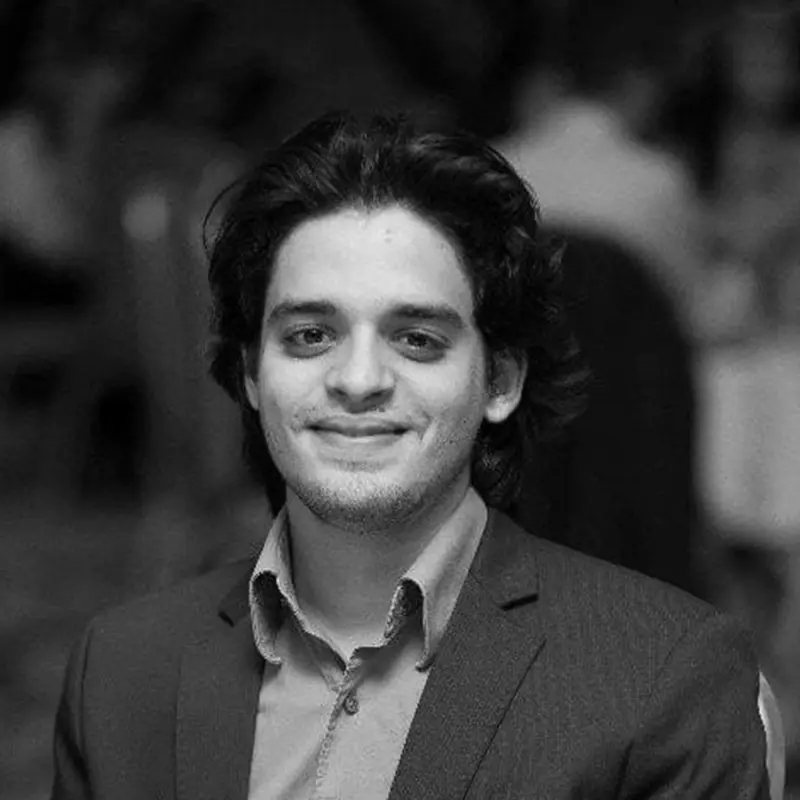 Amine Karoui
Software Engineer
Amine pursues his Master's in Computer Science at the University of Passau. He helps the team develop, deploy, and maintain elastic-based monitoring.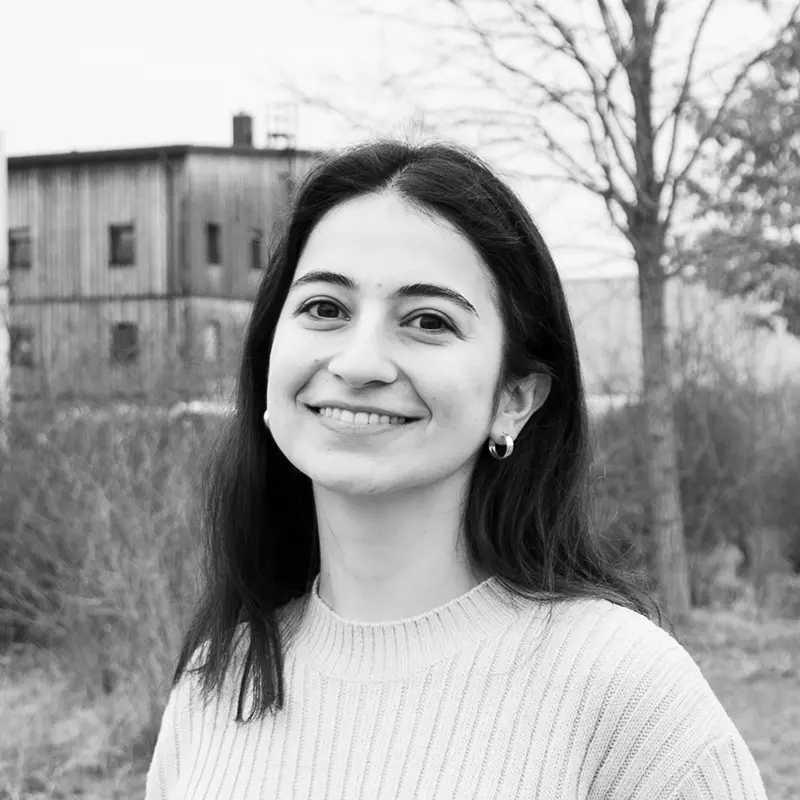 Fatma Zehra
Software Engineer
Fatma pursues an MSc in Informatics at TUM. She develops and maintains software systems, using mathematical analysis and computer science principles.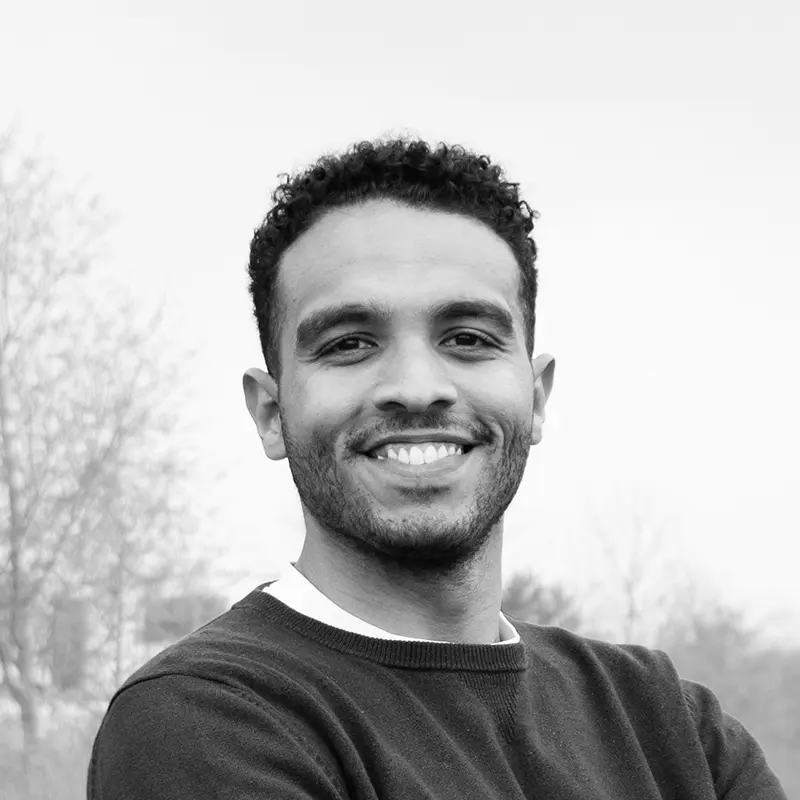 Ahmed Mahmoud
Infrastructure Team Lead
With Ahmed's experience as DevOps Engineer. He is responsible for our Infrastructure, monitoring, software architecture, orchestration, and security.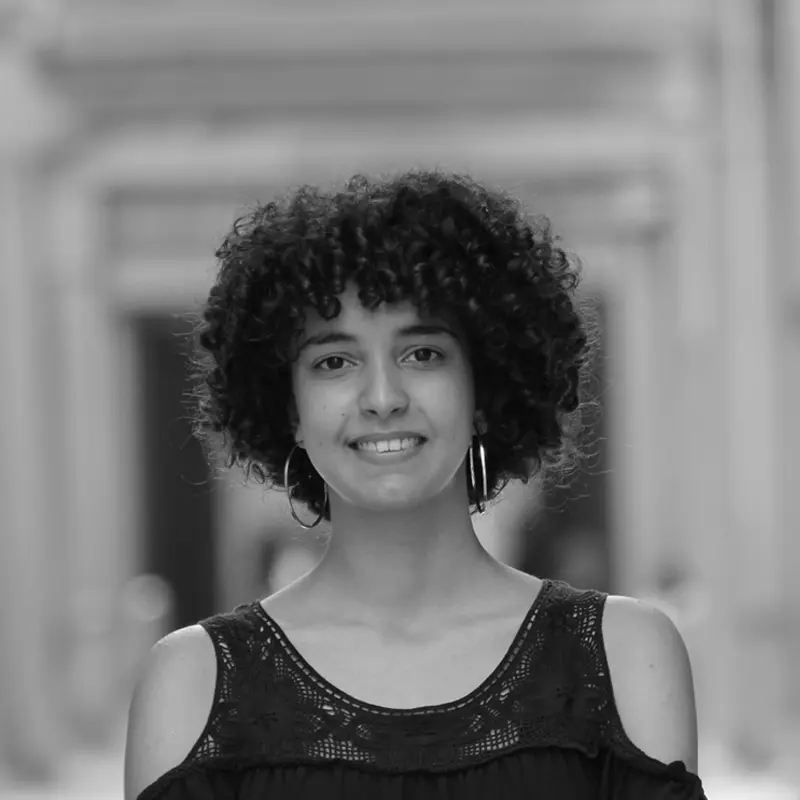 Syrine Doukali
DevOps Engineer
Syrine is studying Engineering in IT and computer networks at INSAT, Tunisia. Contributes to building and operating Orbem's AI-leading infrastructure.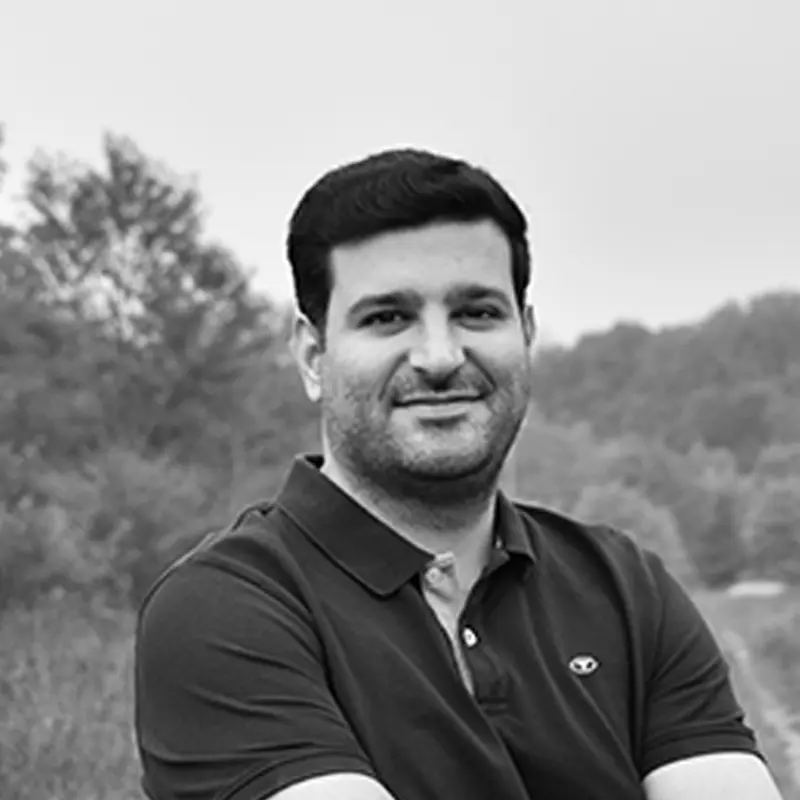 Aryan Rahimikhanghah
Platform Engineer
Aryan uses his MSc Information Technology Engineering – Computer Networks and Systems and DevOps expertise to work on our microservices architecture.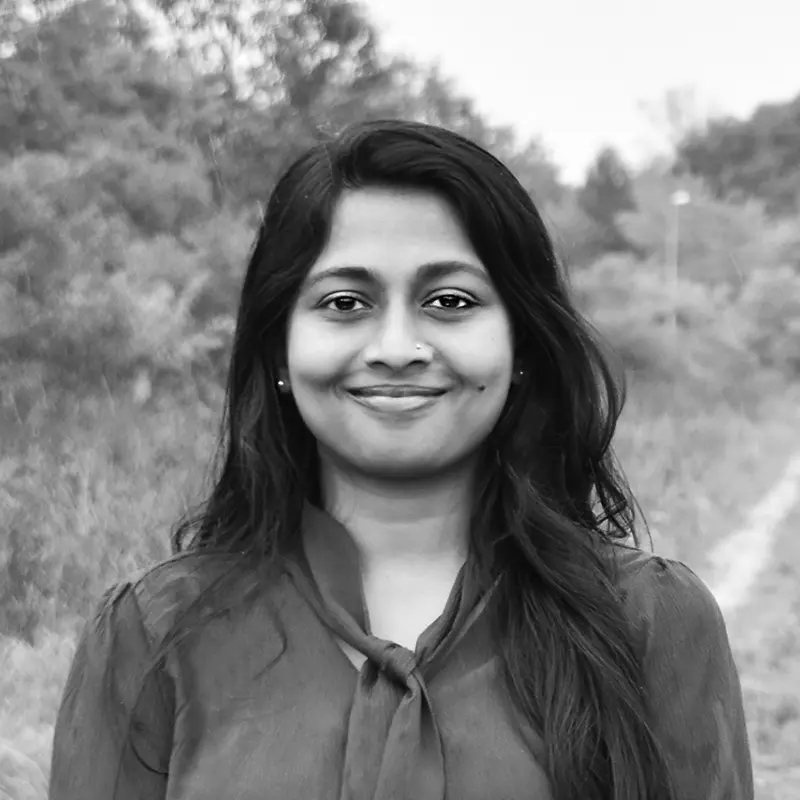 Athira Radha Krishna
Platform Engineer
Athira studied Electronics and Communication Engineering. She uses her tech expertise to monitor the performance of cloud services and applications.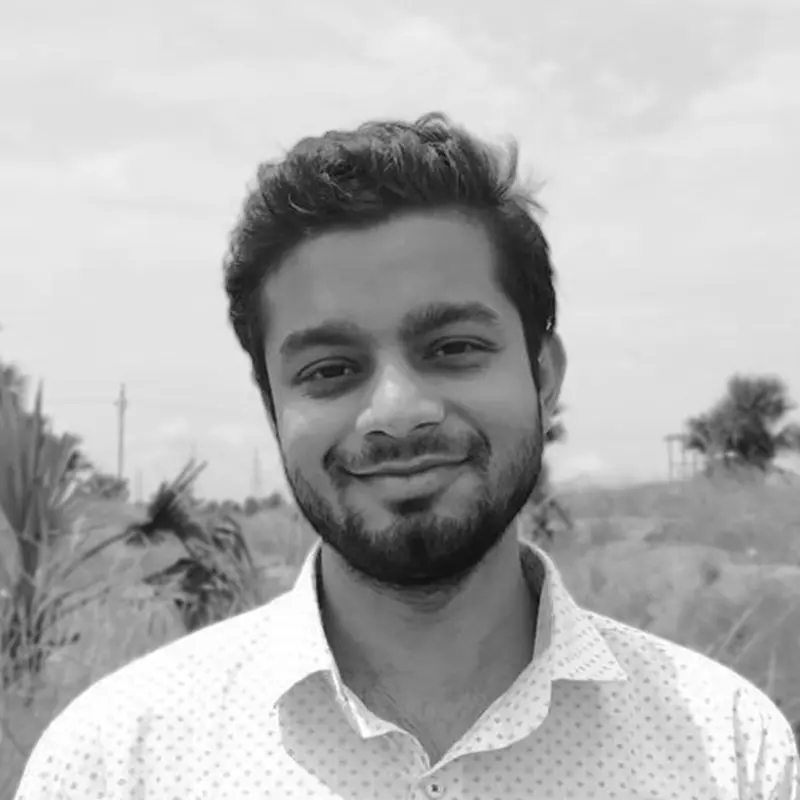 Shivashis Padhi
Software Engineer
With his varied technical expertise, Shivashis develops, deploys, and maintains software systems. He helps our team to unleash AI-powered imaging.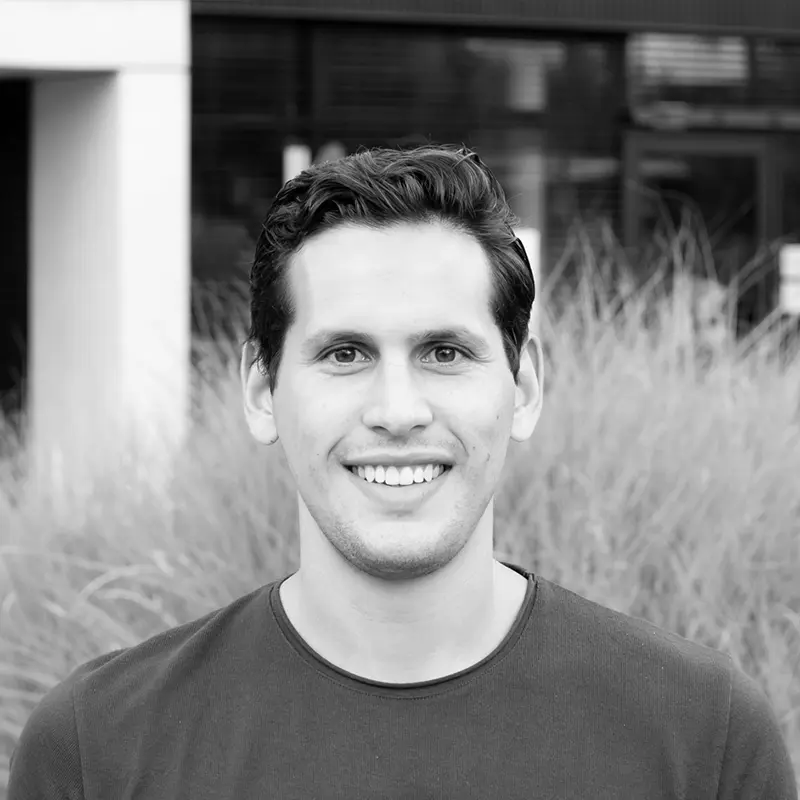 Pedro Gómez
Chief Executive Officer
Pedro holds a PhD in Biomedical Imaging from TUM. An expert in accelerated MRI and a serial entrepreneur, he guides the team toward its core purpose.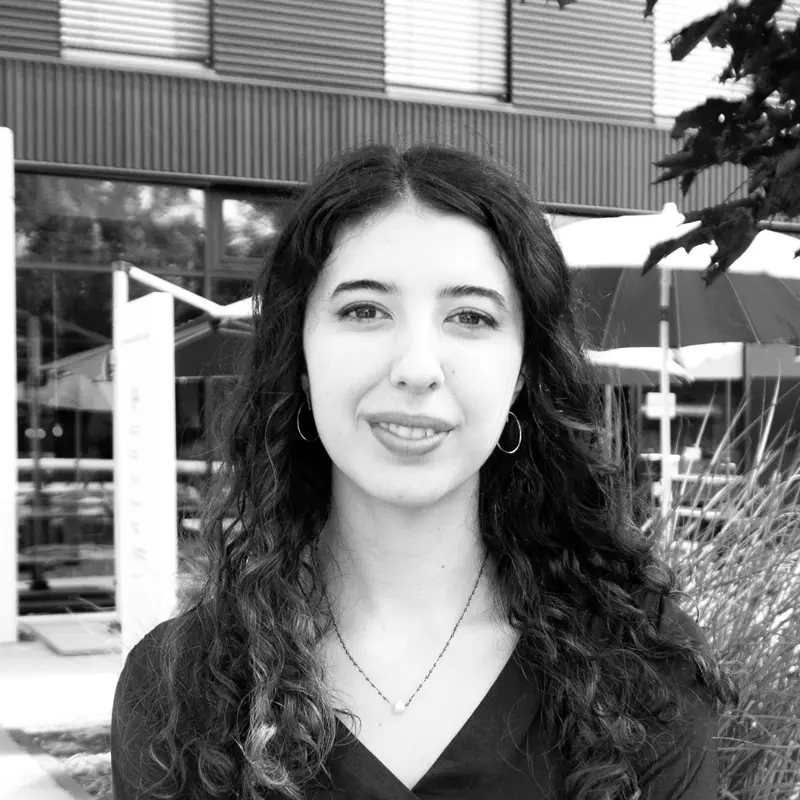 Mariana Pradillo
Marketing Manager
With an MSc in Consumer Science, Mariana develops marketing strategies, stakeholder relationships, and media content, to optimize Orbem's brand image.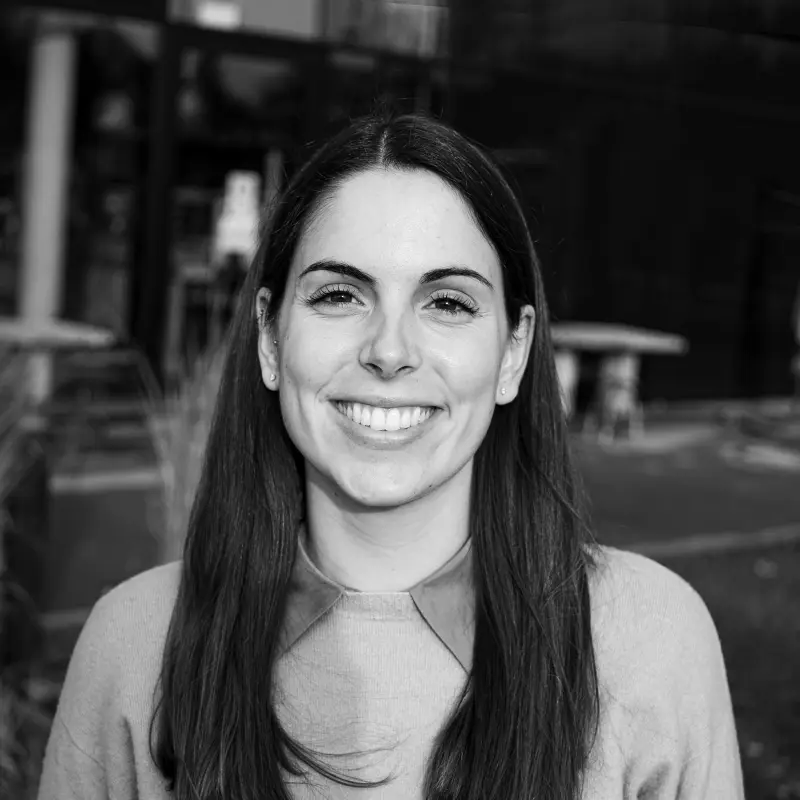 Maria Teresa Papio
HR Manager
Marisa pursued her MSc in Global Marketing at the Italy-USA Foundation. She strives day after day to build a diverse, knowledgeable, and talented team.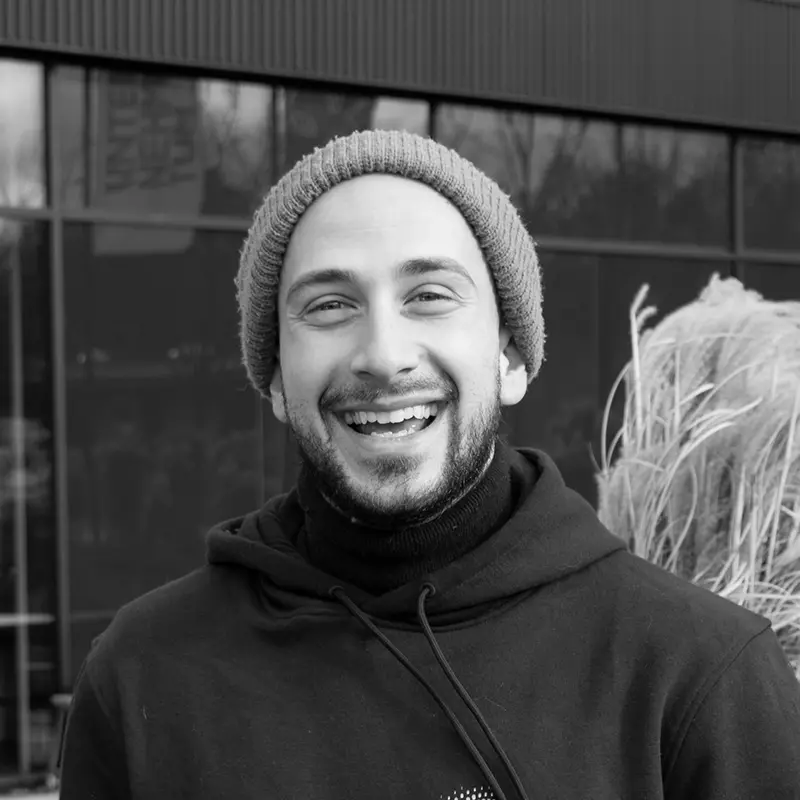 Simon Shapiro
Product Manager
Simon spent four years at Microsoft building mapping & geospatial products. He is a technologist and a generalist, driving product roadmap & strategy.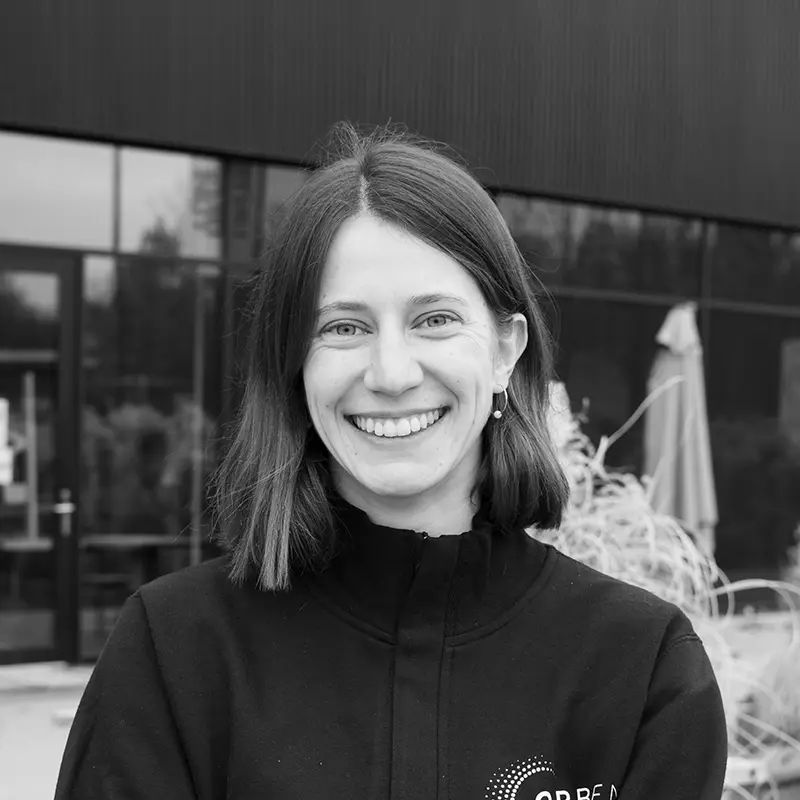 Jennifer Volz
Business Development Lead
Jennifer holds an MEng in Chemical Engineering from Lboro, UK. She connects with current and potential customer needs; to further develop our product.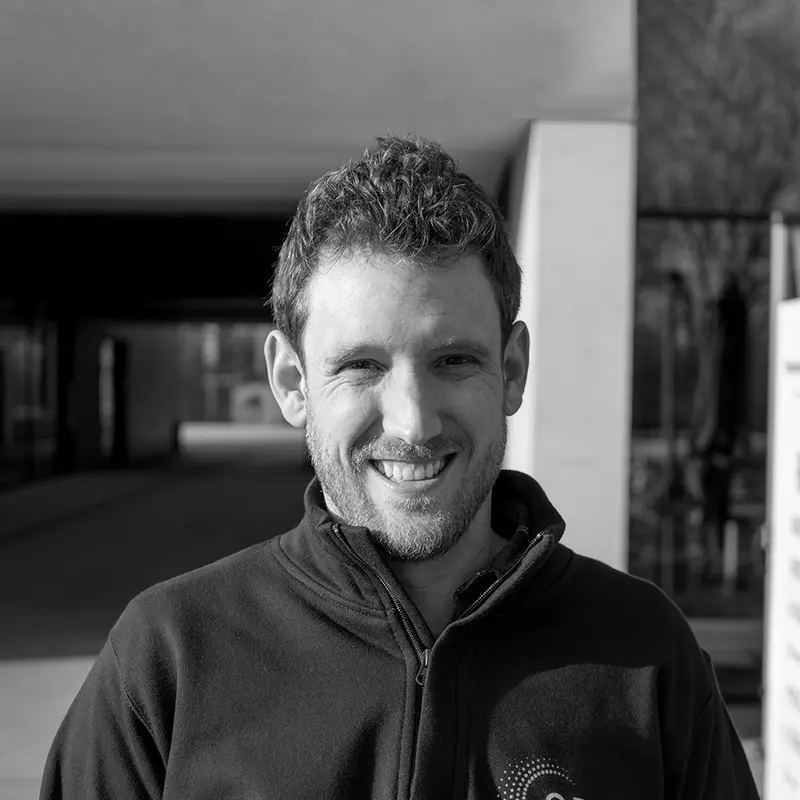 Patrick Sloan
Corporate Operations Manager
Patrick has worked in various management roles. He is leveraging his experience to create sustainable and efficient administrative processes at Orbem.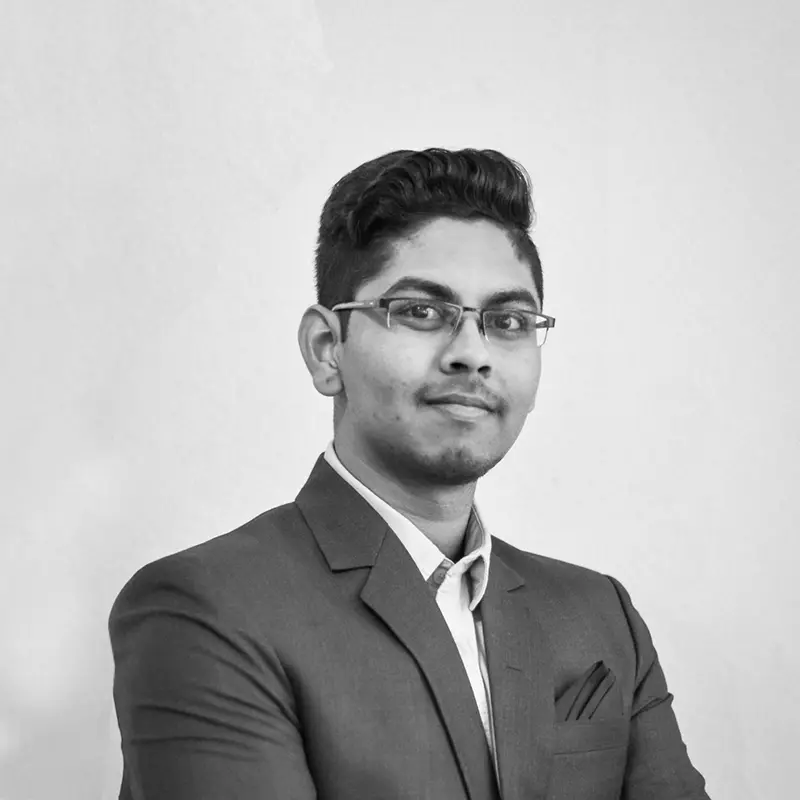 Adithya Viswanathan
Technical Program Manager
Adithya holds an MSE in Medical Systems Engineering from OvGU. He manages the scanning program internally, translating OKRs into doable project plans.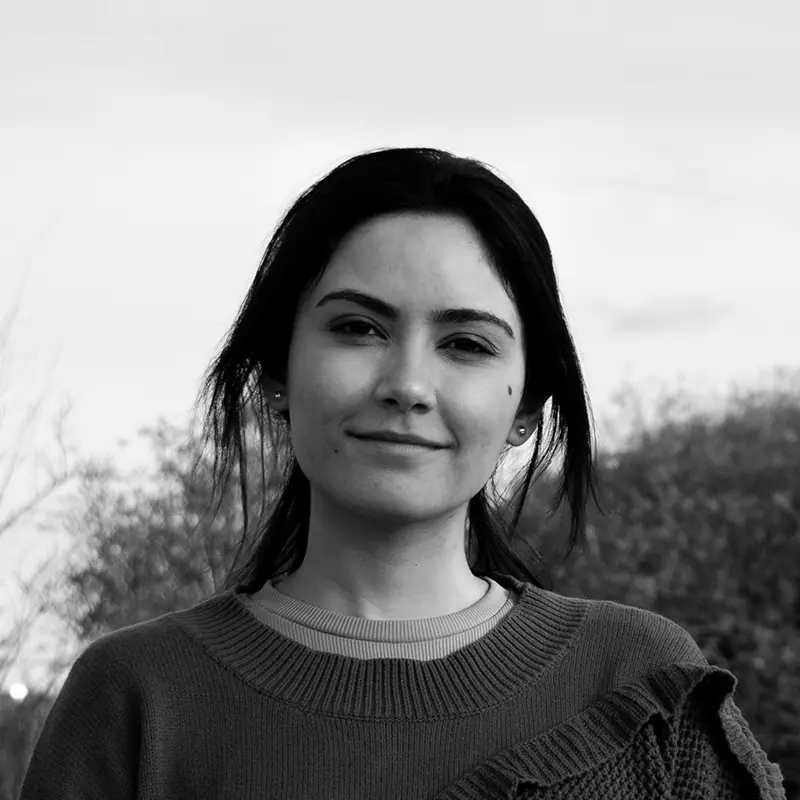 Meriam Ishaak
Application Specialist
Meriam is pursuing Electrical Engineering at TUM. She helps us with process automation and the sustainable implementation of our application systems.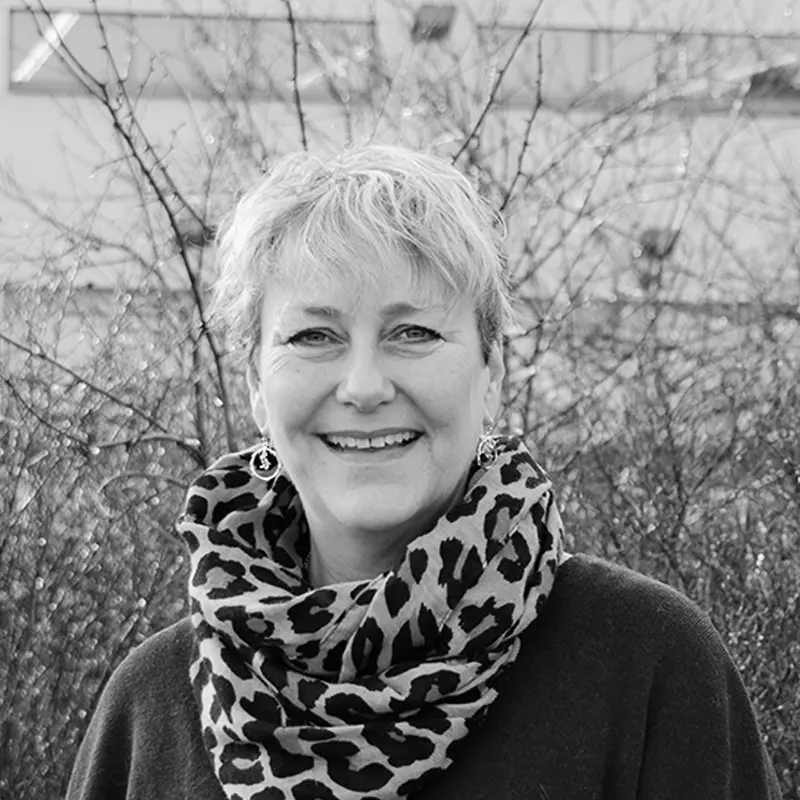 Sandra Lindemann
People and Ops Coordinator
Sandra has an apprenticeship as a travel agent. As an experienced office manager, she supports us to accomplish fundamental HR functions and programs.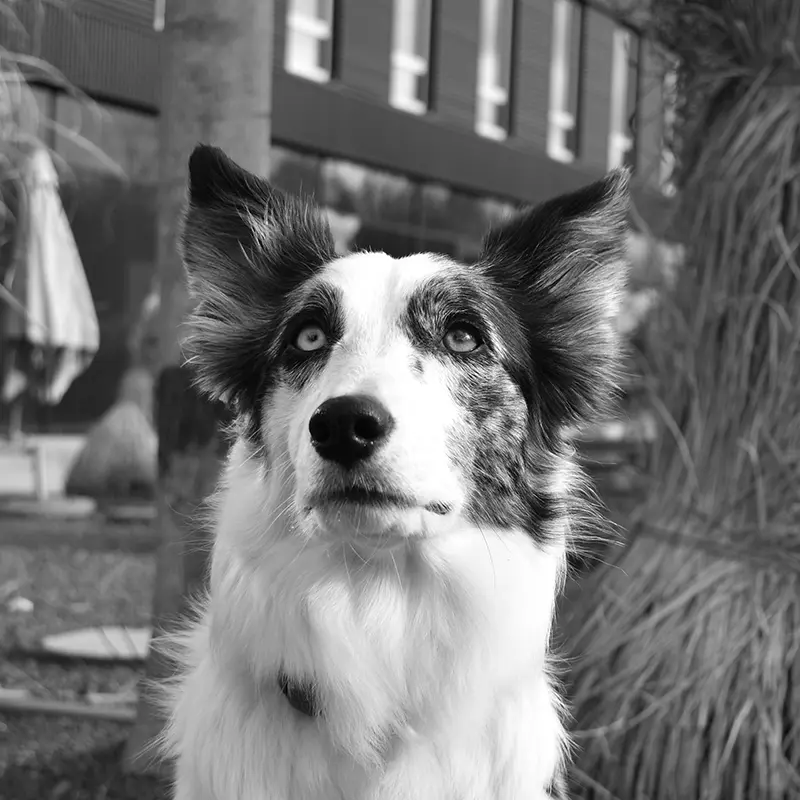 Harley Quinn
Emotional Support Technician
Harley has a specialization in catching discs and cleaning plates. She makes sure that everybody receives their fair dose of happiness and motivation.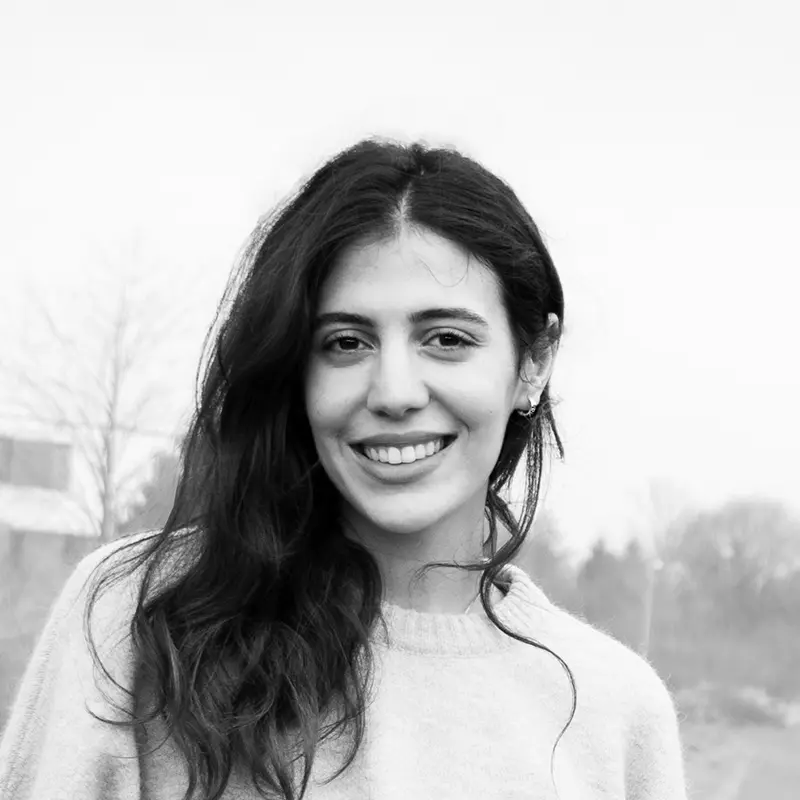 Joud Mansour
Associate Product Manager
Joud is studying her Industrial Engineering Bachelor's at THWS. She supports us in translating our objectives into actionable and efficient timelines.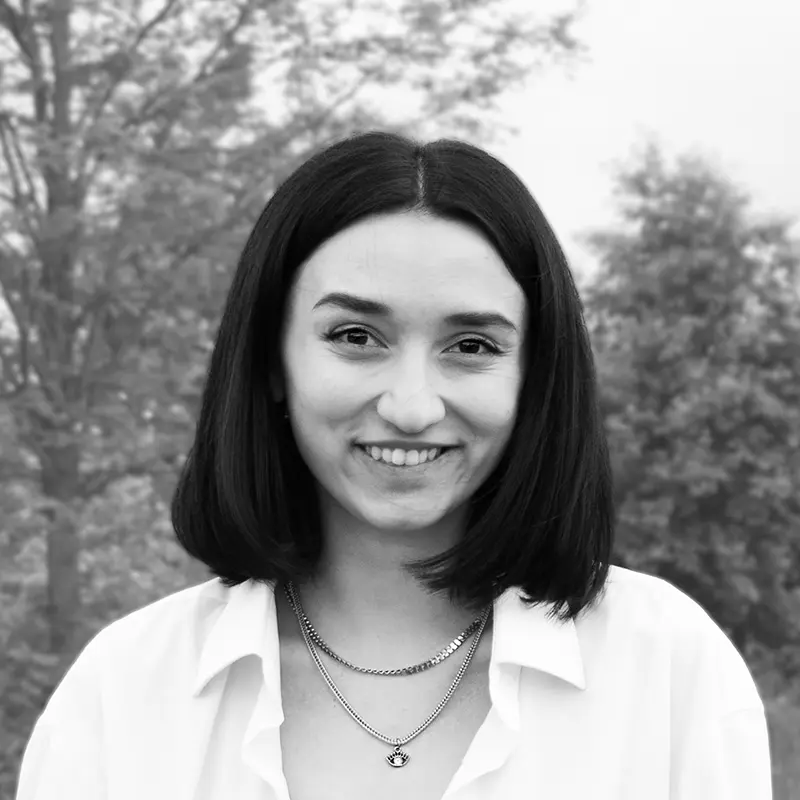 Nur Süren
Recruiter
Nur supports us in building our expert and diverse team. With her data-driven mindset, she innovates the recruitment process to attract leading talent.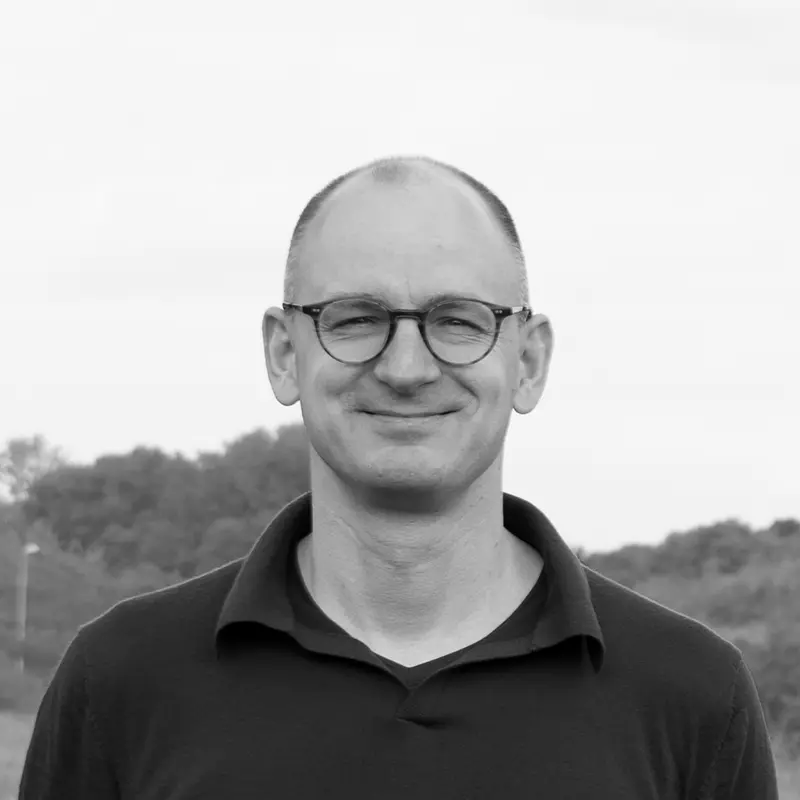 Thomas Kämpf
Director of Finance & Corporate Strategy
With his Business Engineering, Economics, and financial expertise, Thomas shapes our corporate development strategy through resource management and acquisition.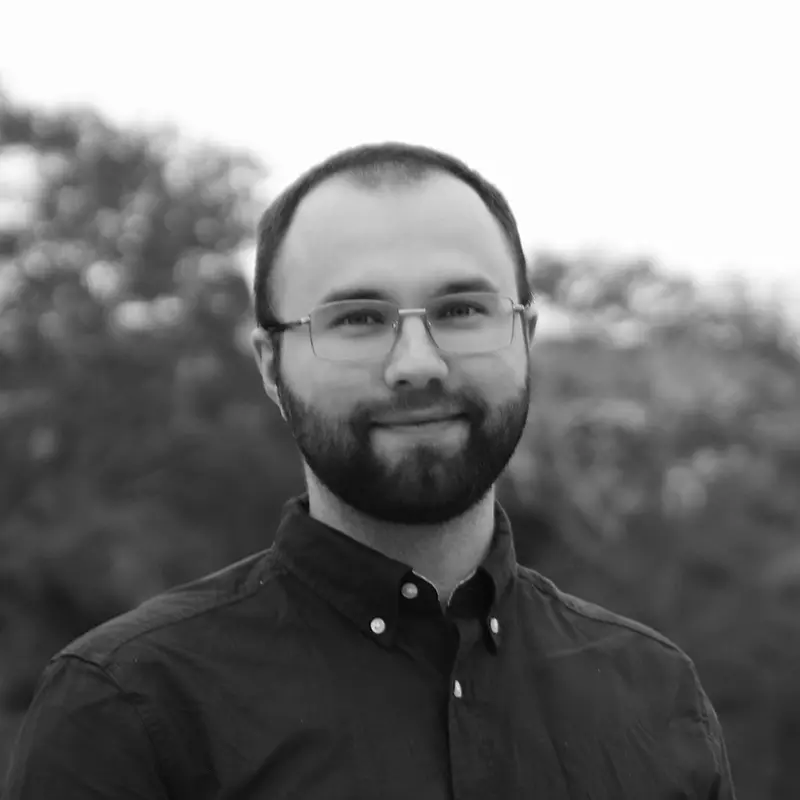 Sergei Smolnikov
Technical Program Manager
Sergei helps us to drive and align our product needs with task planning. He develops technical roadmaps, documentation, and optimal prioritization.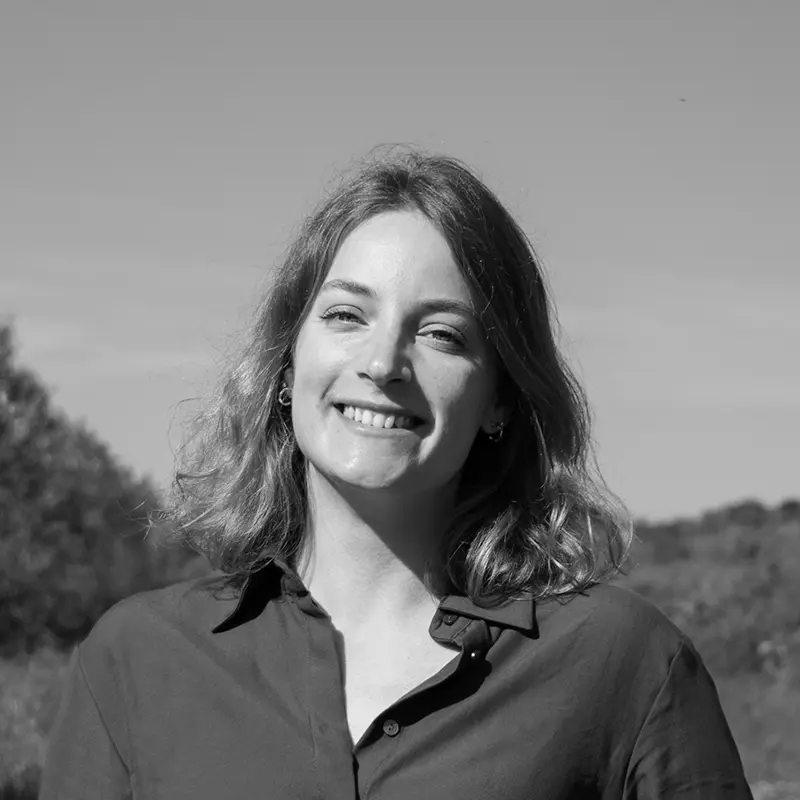 Caterina Pampolari
Product Manager
At Orbem, Cate uses her business and technology expertise to understand and represent our clients' needs. She helps define the vision for our product.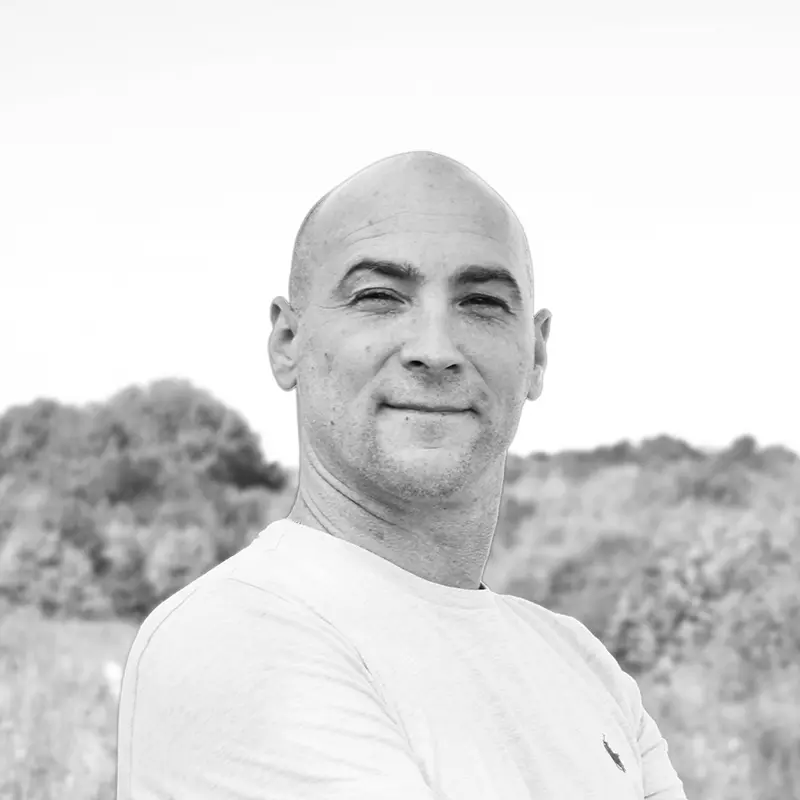 Eduard Goll-Kevesic
Account Executive
Eduard uses his account management wisdom to empathize with and understand our customers' needs. He supports Orbem's growth through finding new leads.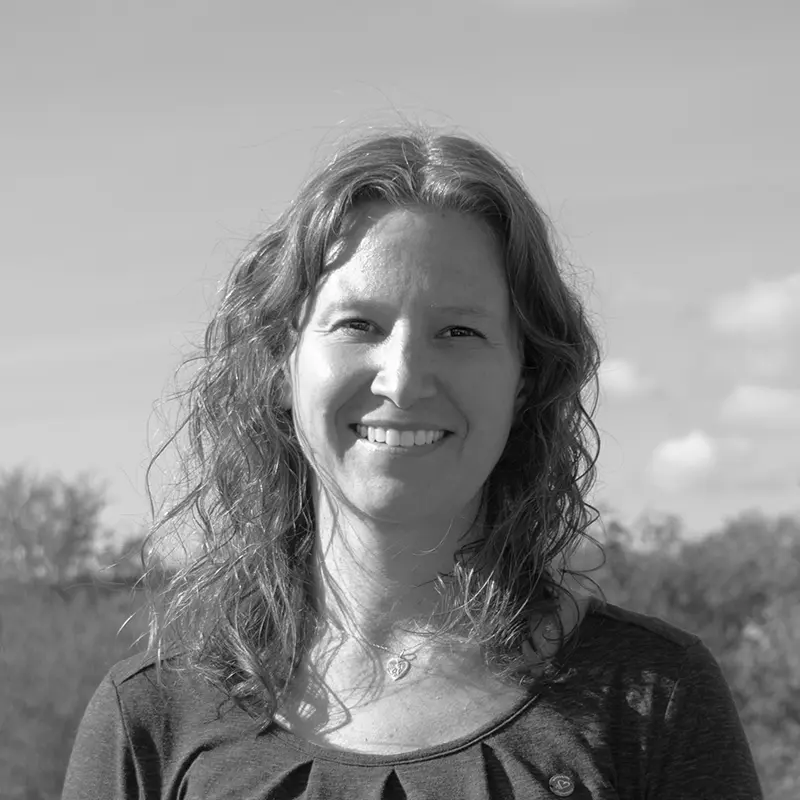 Stephanie Pätsch
Head of People & Ops
With her vast HR knowledge, Stephanie leads our People & Ops Team. She also designs and implements strategies regarding people, talent, and operations.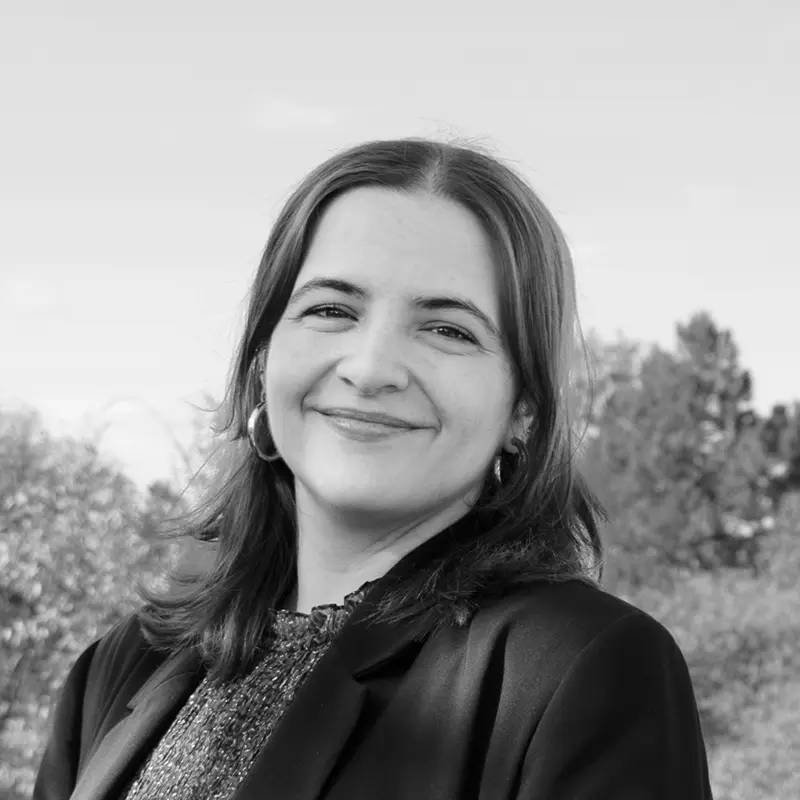 Gemma Fernández
Talent Coordinator
Gemma has a talent and recuiting extensive background. She contributes to develop and test recruitment strategies to attract leading talent to Orbem.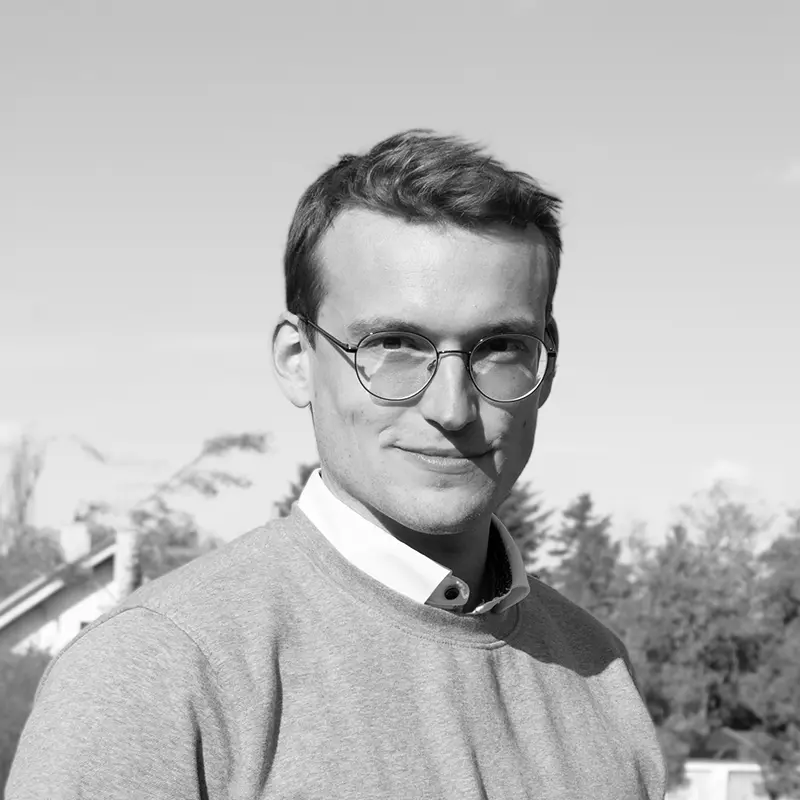 Antonius Hellenthal
Account Executive
With a background in logistics and business development, Antonius strengthens existing relationships and scouts new opportunities for Orbem.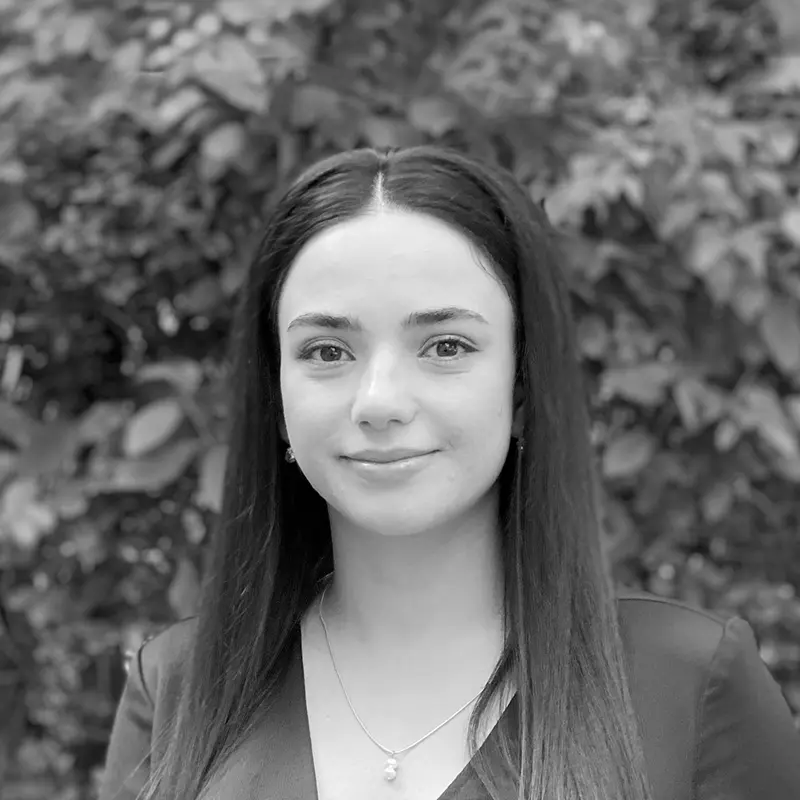 Lilit Dallakyan
Product Manager
At Orbem, Lilit uses her business and technology expertise to understand and represent our clients' needs. She helps define the vision for our product.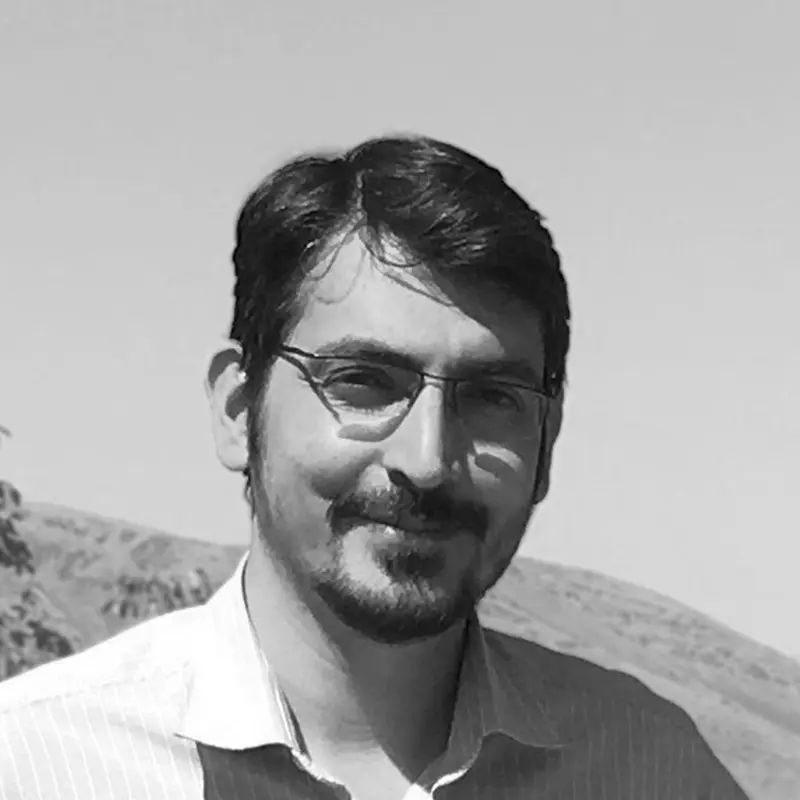 Ebrahim Mohammadi
Senior Technical Program Manager
With more than 20 years of entrepreneurial and tech experience, Ebrahim's current mission is to align the technical efforts with the business values.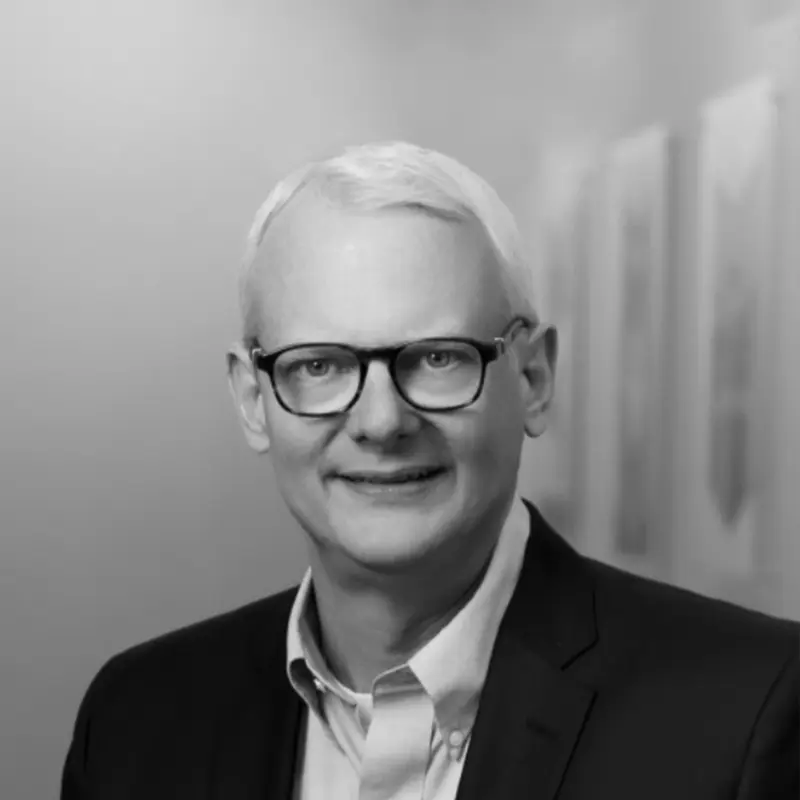 Lee Rivenbark
Industry Advisor
With more than 26 years of working experience in seeds and crops companies like Bayer CropScience, Lee guides Orbem imagine new frontiers for seeds.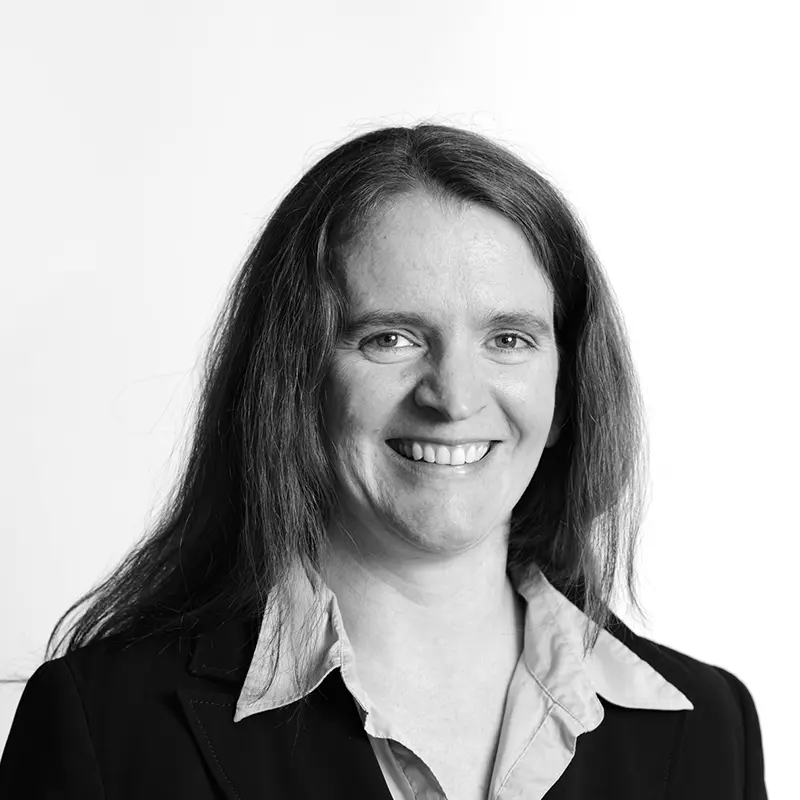 Marion Menzel
Scientific Advisor
With a PhD in MR, a habilitation in experimental physics, and +20 years of experience in imaging, Marion grants scientific advice in MR applications.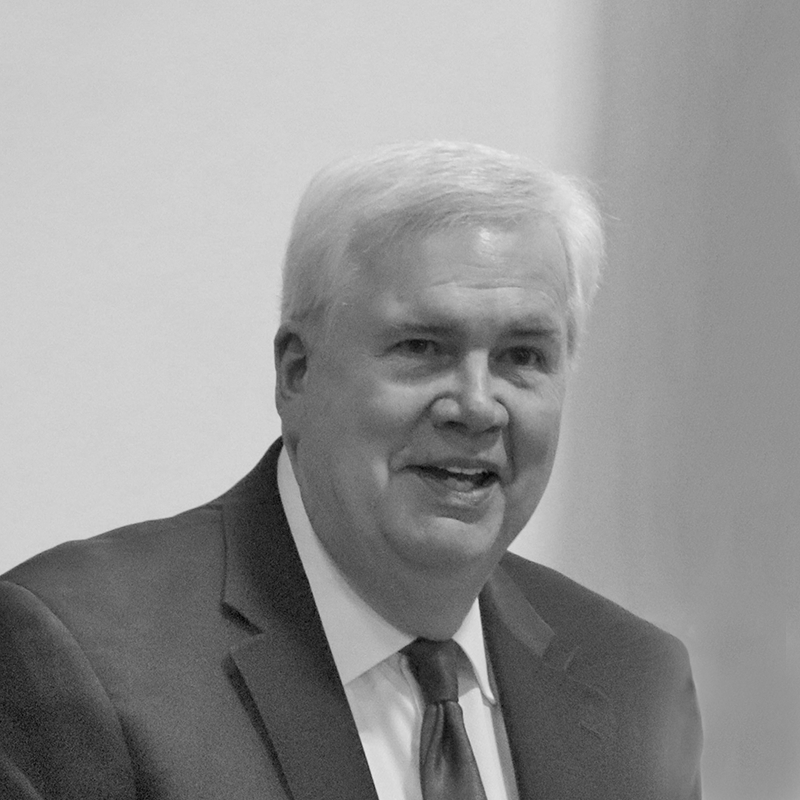 Mike Gilbert
Industry Advisor
With a PhD from TTU, Mike has forty years of experience leading global business activities and R&D with prime ag firms like Cargill, BASF, and Bayer.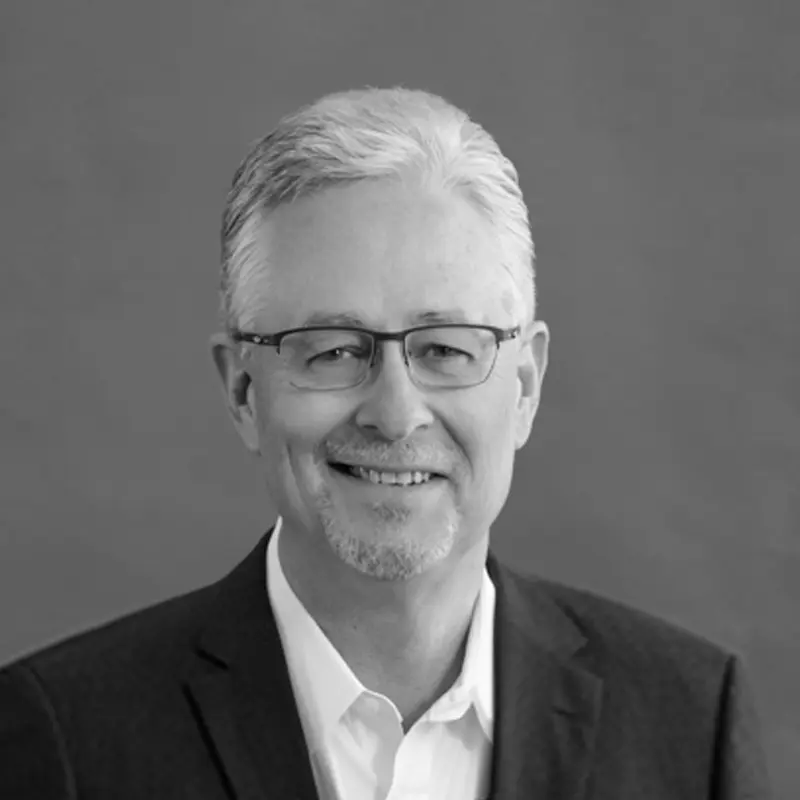 Monty Christian
Industry Advisor
Monty has nearly four decades of expertise at leading agricultural science-based companies like Rhone-Poulenc, Aventis, Bayer Crop Science, and BASF.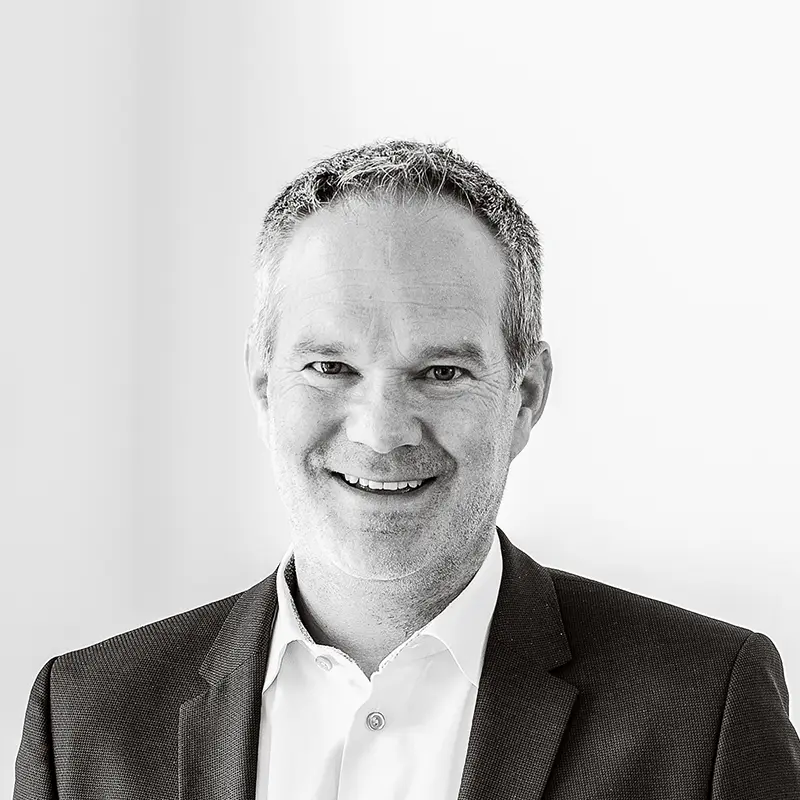 Rüdiger Schmidt
Business Advisor
PhD holder, entrepreneur, and an angel investor in Orbem, Rüdiger is deeply passionate about mentoring, effecting sales, and acquiring growth funding.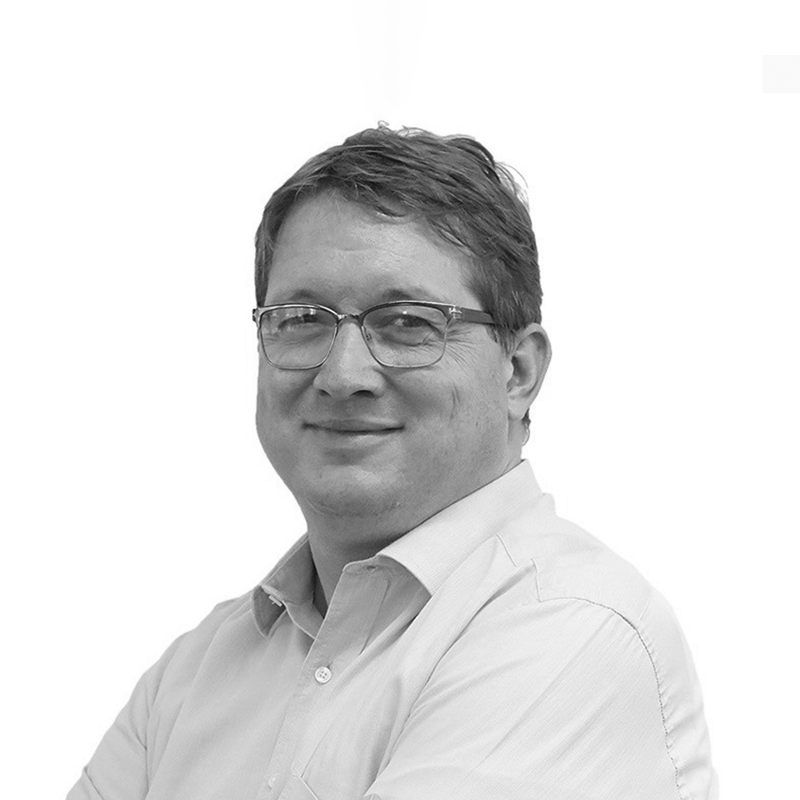 Martin Giese
Business Advisor
Martin is an active angel investor, startup coach, lecturer, and bestselling author. He supports Orbem since 2018 as an early mentor and first investor.
The power of information
We believe in the power of information;
and are devoted to delivering it with unprecedented speed and accuracy.
Revealing what's hidden
We believe in revealing what's hidden;
and providing access to otherwise unattainable sources of knowledge.
Human-AI collaboration
We believe in human-AI collaboration;
and are leveraging AI to unleash our collective wisdom at scale.
Making imaging accessible for everything and everyone
We believe in making imaging accessible for everything and everyone; and are energizing imaging technology with AI to open the door to a world of possibilities.
Sustainability is not an option
We believe sustainability is not an option;
and are developing technology for the mutual benefit of society, environment, and economy.
Thriving future for humanity
We believe in a thriving future for humanity;
and in healthy and fulfilling lives for everybody.
Shedding light on the world's toughest challenges
We believe in shedding light on the world's toughest challenges; and in harnessing our AI-powered imaging technology as a force for good.
Be part of our ambitious team
Do you want to work on breakthrough technology?
If you are interested in joining our mission, check out our open positions.